Historical fiction
Take My Hand
Quick take
The moving story of a fiercely protective nurse who will stop at nothing to get justice for the girls in her charge.
Good to know
Social issues

Real-life characters

Unsettling

70s
Synopsis
Montgomery, Alabama 1973. Fresh out of nursing school, Civil Townsend has big plans to make a difference, especially in her African American community. At the Montgomery Family Planning Clinic, she intends to help women make their own choices for their lives and bodies.
But when her first week on the job takes her down a dusty country road to a worn down one-room cabin, she's shocked to learn that her new patients are children—just 11 and 13 years old. Neither of the Williams sisters has even kissed a boy, but they are poor and Black and for those handling the family's welfare benefits that's reason enough to have the girls on birth control. As Civil grapples with her role, she takes India, Erica and their family into her heart. Until one day, she arrives at the door to learn the unthinkable has happened and nothing will ever be the same for any of them.
Decades later, with her daughter grown and a long career in her wake, Dr. Civil Townsend is ready to retire, to find her peace and to leave the past behind. But there are people and stories that refuse to be forgotten. That must not be forgotten.
Because history repeats what we don't remember.
Free sample
Get an early look from the first pages of Take My Hand.
Take My Hand
ONE
Memphis
2016
A year never passes without me thinking of them. India. Erica. Their names are stitched inside every white coat I have ever worn. I tell this story to stitch their names inside your clothes, too. A reminder to never forget. Medicine has taught me, really taught me, to accept the things I cannot change. A difficult-to-swallow serenity prayer. I'm not trying to change the past. I'm telling it in order to lay these ghosts to rest.
You paint feverishly, like Mama. Yet you got the steadfastness of Daddy. Your talents surely defy the notion of a gene pool. I watch you now, home from college, that time after graduation when y'all young people either find your way or slide down the slope of uncertainty. You're sitting on the porch nuzzling the dog, a gray mutt of a pit bull who was once sent to die after snapping at a man's face. In the six years we've had him, he has been more skittish than fierce, as if aware that one wrong look will spell his doom. What I now know is that kind of certainty, dire as it may be, is a gift.
The dog groans as you seek the right place to scratch. I wish someone would scratch me like that. Such exhaustion in my bones. I will be sixty-seven this year, but it is time. I'm ready to work in my yard, feel the damp earth between my fingers, sit with my memories like one of those long-tailed magpies whose wings don't flap like they used to. These days, I wake up and want to roll right over and go back to sleep for another hour. Yes, it is time.
Why I love it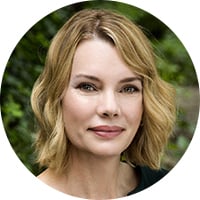 As a tween in the 1970s, my life was small and protected. I listened to Elton John with my best friend, wore saddle-back jeans that happily have never come back into fashion, and stayed out late on summer nights playing kickball with the neighborhood kids.
As you read Perkins-Valdez's latest, I urge you to consider your own tweenhood. Take My Hand is the story of two young Black girls, Erica and India, who live a hardscrabble life in Alabama in 1973. We see them through the lens of a compassionate, recently graduated nurse named Civil Townsend, whose first job entails working at a family planning clinic. She's eager to serve her community and aghast when she realizes she's part of a vast government program to force experimental contraceptives on unsuspecting Black girls as young as eleven. Yet that's not the worst that's done in the name of public health.
Inspired by true events, Perkins-Valdez has crafted a riveting combination of family conflict and courtroom drama. But what stands out about this story is the humanity Perkins-Valdez brings to every character, rendering the betrayal of trust even more shocking. The book is a clarion call to remember the atrocities committed in the not-too-recent past, and to protect the childhoods of those to come. Truly unforgettable.
Member ratings (14,441)
Munger, MI

Great read. I loved Civil's journey and character development throughout the book. Such an important topic in our history that I knew nothing about. Cannot recommend this book enough ⭐️⭐️⭐️⭐️⭐️

Merrimac, MA

I couldn't put this down, I'm just sorry it took so long for me to start reading it. I got so fought up in the emotions of the characters; their heartaches and the passion to do what was right. ❤️❤️

Pittsburgh, PA

This book is BRILLIANT! Literally couldn't put it down! It should be required reading for ALL healthcare providers. It's an excellent reminder to always do what's right & never give up no matter what.

Houston, TX

I know a book is great when after I've read it I want to read everything the author has ever written. That's how I felt after reading this book. I now want to know more about the basis of this story.

Troy, IL

Beautifully written and emotionally charged. I feel like this book, even though it's set in the'70s and goes into the 2000s, it fits perfectly into what is still happening in our country and society.