Romance
The Bodyguard
3peat author
Katherine Center is officially a 3-time author at BOTM, which is a pretty big deal!
Quick take
Protect and serve, that's the job. But in this witty romance, the real question is whose heart needs protecting?
Good to know
Feminist

Light read

Forbidden love

Fake Dating
Synopsis
She's got his back.
Hannah Brooks looks more like a kindergarten teacher than somebody who could kill you with a wine bottle opener. Or a ballpoint pen. Or a dinner napkin. But the truth is, she's an Executive Protection Agent (aka "bodyguard"), and she just got hired to protect superstar actor Jack Stapleton from his middle-aged, corgi-breeding stalker.
He's got her heart.
Jack Stapleton's a household name—captured by paparazzi on beaches the world over, famous for, among other things, rising out of the waves in all manner of clingy board shorts and glistening like a Roman deity. But a few years back, in the wake of a family tragedy, he dropped from the public eye and went off the grid.
They've got a secret.
When Jack's mom gets sick, he comes home to the family's Texas ranch to help out. Only one catch: He doesn't want his family to know about his stalker. Or the bodyguard thing. And so Hannah—against her will and her better judgment—finds herself pretending to be Jack's girlfriend as a cover. Even though her ex, like a jerk, says no one will believe it.
What could possibly go wrong???
Hannah hardly believes it, herself. But the more time she spends with Jack, the more real it all starts to seem. And there lies the heartbreak. Because it's easy for Hannah to protect Jack. But protecting her own, long-neglected heart? That's the hardest thing she's ever done.
Free sample
Get an early look from the first pages of The Bodyguard.
The Bodyguard
One
My mother's dying wish was for me to take a vacation.
"Just do it, okay?" she'd said, tucking a lock of hair behind my ear. "Just book a trip and go. Like normal people do."
I hadn't taken a vacation in eight years.
But I'd said, "Okay," the way you do when your sick mom asks for something. Then I'd added, as if we were negotiating, "I'll take one vacation."
Of course, I hadn't realized it was her dying wish at the time. I thought we were just making middle-of-the-night hospital conversation.
But then, suddenly, it was the night after her funeral. I couldn't sleep, and I kept thrashing around in my bed, and that moment kept coming back to me. The way she'd held my gaze and squeezed my hand to seal the deal—as if taking a vacation could be something that mattered.
Now it was three in the morning. My funeral clothes were draped over a chair. I'd been waiting to fall asleep since midnight.
"Fine. Fine," I said, out loud in bed, to no one.
Then I belly-crawled across the covers to find my laptop on the floor, and, in the blue light of the screen, eyes half-closed, I did a quick search for "cheapest plane ticket to anywhere," found a site that had a list of nonstop destinations for seventy-six dollars, scrolled like I was playing roulette, landed randomly on Toledo, Ohio—and clicked "purchase."
Two tickets to Toledo. Nonrefundable, it would turn out. Some kind of Valentine's Day lovebirds package.
Done.
Promise fulfilled.
The whole process took less than a minute.
Now all I had to do was force myself to go.
Why I love it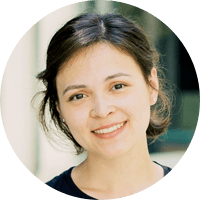 I think it's safe to say that reality has been especially exhausting these past couple of years. It was for me. Luckily, just like for many others, the escape of fiction helped me get through the worst of it. Sometimes, what I needed was an intense cathartic reading experience. More often, I just wanted to feel good. Katherine Center's The Bodyguard is a stand-out among feel-good reads. To put it simply, this book made me happy.
Hannah Brooks is an Executive Protection Agent (aka bodyguard), and she's been hired to protect superstar actor Jack Stapleton from a corgi-breeding stalker. Because Jack's mother is sick, he insists on keeping his stalker—and bodyguard—a secret, so Hannah agrees to pretend to be his girlfriend while visiting his family's Texas ranch. Until the stalker leaves a threatening letter, handknit sweater, and nudes on his doorstep, and the danger becomes all too real. It's as funny and over-the-top as it sounds.
I laughed so many times while reading The Bodyguard, and I'm excited for everyone else to experience it for the first time as well. A+ humor and banter, fast-paced action, and Katherine Center's trademark heartwarming style make it a perfect romantic comedy with big-screen feels.
Member ratings (35,983)
Bell Buckle, TN

⭐️⭐️⭐️⭐️⭐️I've loved Katherine Center's other books, but this one may be my new favorite! It's the perfect book about building confidence in yourself while also being a fun, witty, feel-good romance.

Arden, NC

At 6 PM, my boyfriend handed me my box. I glanced at this, thought "I'll read the first page to see if I'm ready to read it." It's now 12 AM and I finished it. It's lighthearted (kinda). Just read it!

Medina, OH

Katherine Center is one of my favorites and this book did not disappoint! Her female lead characters are always so relatable. I didn't want my time with Jack and Hannah to end! ⭐️⭐️⭐️⭐️⭐️

Katy , TX

Hey that's my home town! I never realized the Brazos River was that close…. Super cute story and honestly I'll hold this one close to my heart for a while. Looking forward to other books by Center ♥️

norfolk, VA

"You don't have to be perfect to be lovable" great story and lovable characters. See quite a bit of myself in Hannah. Blew through this in a day, which is not usual for me. That's how much I loved it!