Horror
The Chestnut Man
Debut
We love supporting debut authors. Congrats, Søren Sveistrup, on your first book!
Quick take
This slow-burn Danish detective thriller follows a truly gory killer. Squeamish stomachs: You've been warned.
Good to know
400+ pages

Slow build

Creepy

Graphic violence
Synopsis
A psychopath is terrorizing Copenhagen.
His calling card is a "chestnut man"—a handmade doll made of matchsticks and two chestnuts—which he leaves at each bloody crime scene.
Examining the dolls, forensics makes a shocking discovery—a fingerprint belonging to a young girl, a government minister's daughter who had been kidnapped and murdered a year ago.
A tragic coincidence—or something more twisted?
To save innocent lives, a pair of detectives must put aside their differences to piece together the Chestnut Man's gruesome clues.
Because it's clear that the madman is on a mission that is far from over.
And no one is safe.
Free sample
Get an early look from the first pages of The Chestnut Man.
The Chestnut Man
Tuesday, October 31st, 1989
1
Red and yellow leaves drift down through the sunlight onto the wet asphalt, which cuts through the woods like a dark and glassy river. As the white squad car tears past, they're spun briefly in the air before coming to rest in sticky clumps along the edge of the road. Marius Larsen takes his foot off the accelerator and eases up for the bend, making a mental note to tell the council they need to come out here with the sweeper. If the leaves are left too long, they'll make the surface slippery, and that sort of thing can cost lives. Marius has seen it many times before. He's been on the force forty-one years, senior officer at the station for the last seventeen, and he has to prod them about it every single autumn. But not today—today he has to focus on the conversation.
Marius fiddles irritably with the frequency on the car radio, but he can't find what he's looking for. Only news about Gorbachev and Reagan, and speculation about the fall of the Berlin Wall. It's imminent, they're saying. A whole new era may be on its way.
He's known for a while that the conversation has to happen, yet he's never been able to screw up his courage. Now there's only a week until his wife thinks he's retiring, so the time has come to tell her the truth: That he can't cope without his job. That he's dealt with the practical side of things and put off the decision. That he isn't ready yet to settle on the corner sofa and watch Wheel of Fortune, to rake leaves in the garden or play Old Maid with the grandkids.
It sounds easy when he runs through the conversation in his head, but Marius knows full well she'll be upset. She'll feel let down. She'll get up from the table and start scouring the stove in the kitchen, and tell him with her back turned that she understands. But she won't.
Why I love it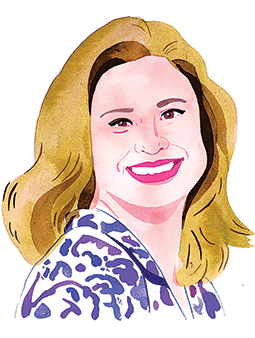 Stacey Armand
"You Be the Judge" Winner
Calling all fans of Nordic Noir! Do twisted plots, gritty atmosphere and detailed police procedures make your thriller-loving heart race? Do you live for stories that have a violent serial killer on the loose, reading them late into the night with all the lights on, electric bill be damned? Then do I have the book for you!! The Chestnut Man delivers all this and more—complete with a creepy children's song and a tenacious female detective who will stop at nothing to catch the killer.
The book opens with a scene that is not for the faint of heart (our madman favors axes and saws) and a police force utterly baffled at the latest in a series of murders, with nothing but a handmade chestnut man bearing fingerprints of an unrelated missing girl for a clue. Desperate to avoid a scandal (the missing girl's mother also happens to be a prominent government official), the detectives work around the clock to solve the case ... before the murderer strikes again.
Red herrings abound in this gruesome whodunit, which allows the Chestnut Man to stay one step ahead of the law. The book begins slowly, but by the end I found that I had yelled, "RUN," several times as I read alone in my living room. With an ending that begs for a sequel and a plot that will have you checking the locks on your doors, this is the perfect fall read for thriller fans who delight in the dark world of the macabre.
Member ratings (12,961)
Slidell, LA

This definitely is one of the best books I've read this year.. it was long and started out kind of slow however when it picked up it was hard to put it down...⭐️⭐️⭐️⭐️⭐️ For The Chestnut ???? Man !!

Agawam, MA

Multiple viewpoints • Who dun it? • Foreign country crime • FBI-esque • excellent character development • intersecting story points • False leads • Sublime influence • Chopped short chapters • Thinker

Portland, OR

Another book I couldn't put down. I enjoyed the twists/turns and the fact that the book was slightly longer. I'm glad it isn't Fall right now- I have a feeling I won't look at chestnuts the same way

Little Rock, AR

If you're looking for a vivid, gut wrenching, "OMG NO WAY" kind of mystery/thriller - this is it. I love crime shows and this book was like watching one of them. Definitely not for the weak stomached!

Caledonia, MI

This. Was. So. Good. I've been a part of the BOTM club for 2+ years and this is easily my favorite. It's a chunk of a book, but easy to blast right through. Kept me on my toes, with a surprising end.