Quick take
When Brynn Hilder is recruited by an elite boarding school, she dives headlong into a superior education … in the art of the con.
Good to know
Romance

Fast read

LGBTQ+ themes

First in series
Synopsis
Welcome to Vale Hall, the school for aspiring con artists.
When Brynn Hilder is recruited to Vale, it seems like the elite academy is her chance to start over, away from her mom's loser boyfriend and her rundown neighborhood. But she soon learns that Vale chooses students not so much for their scholastic talent as for their extracurricular activities, such as her time spent conning rich North Shore kids out of their extravagant allowances.
At first, Brynn jumps at the chance to help the school in its mission to rid the city of corrupt officials—because what could be better than giving entitled jerks what they deserve? But that's before she meets her mark—a senator's son—and before she discovers the school's headmaster has secrets he'll stop at nothing to protect. As the lines between right and wrong blur, Brynn begins to realize she's in way over head.
Free sample
Check out a preview of The Deceivers.
The Deceivers
Chapter 1
Some parents tell their kids they can be anything. Mine did not. I was not told that if I worked hard, my dreams would come true. Or that life was fair. Or that wishes were made of stardust, or candy canes, or were delivered by unicorns.
I was told the truth: that some people get lucky, and some people don't, which is why I'm skipping fifth period to ride an elevator in one of swanky Uptown's old arts buildings.
"What do you mean it's this weekend?"
Holding my cell tightly against my ear, I drill my opposite thumb into my temple, careful not to let the four girls entering the elevator on the fifth floor see the phone's blank screen.
They're late. According to the Copeland Ballet Academy's online schedule, Dance II—a requirement for all third-year students—gets out at ten to four on Mondays. Now I've only got twenty minutes to book it down Lake Street and catch the red line to Devon Park. If I miss it, I'm late for work at Pete's, and that's the last thing I need.
I've got five minutes to work some magic.
Why I love it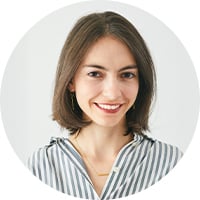 Brianna Goodman
BOTM Editorial Team
Ah, boarding school: a charming place to gain lasting friendships, valuable lessons, and ... a rock-solid education in the art of ripping people off? That's the deal at Vale High, the prestigious boarding school at the center of Kristen Simmons's new series that will fill the Pretty Little Liars-sized hole in any high-school-drama-lover's heart.
The story stars Brynn Hilder, a new recruit at the exclusive Vale, who jumps at the chance to leave her shabby neighborhood behind and join the ranks of the super educated. But it turns out she's been selected not for her brains, but for her ability to swindle, defraud, and spy on the wealthy (kind of like arriving at Hogwarts only to find you've been hand-picked by Slytherin). When she's instructed to con a wealthy senator's son, she soon finds herself on a dangerous path littered with secrets and corruption.
The Deceivers is a wild card of a book, perfect for someone looking for a blend of actions, secrets, and a whole lot of friend group drama. Fast-paced and funny, this is the kind of book you'll devour in a day.
Member ratings (325)
Grand Rapids, MI

I love a good heist story!! The only thing that I didn't love is that BOTM says this has LGBTQ+ themes but it doesn't really. But it was still great and I'll definitely be reading the whole series!

Abilene, TX

Trying to figure out what's part of the "act" and what's part of just the normal story was interesting. This is a series, but I don't think I'll continue reading. Very interesting premise overall.

Indianapolis, IN

I'm not as familiar with Norse mythology, so it took me a bit to get some references. I love how Brynn is so fiercely loyal to those she loves and committed to changing her life, no matter what.

Kennewick, WA

This book didn't go where I thought it would and I deeply appreciate that! It's a super unique twist on mythology that I didn't recognize until the author's note (but it made so much sense).

Chicago , IL

This was a combination of a bunch of movies I feel like I've seen, but mostly The Kingsmen. An enjoyable read about a high school for con artists/spies in training.