Young adult
The Downstairs Girl
Quick take
A fly-on-the-wall style historical fiction, where you can soak up family drama and societal issues all at once.
Good to know
Emotional

Feminist

Social issues

Family drama
Synopsis
By day, seventeen-year-old Jo Kuan works as a lady's maid for the cruel daughter of one of the wealthiest men in Atlanta. But by night, Jo moonlights as the pseudonymous author of a newspaper advice column for the genteel Southern lady, "Dear Miss Sweetie." When her column becomes wildly popular, she uses the power of the pen to address some of society's ills, but she's not prepared for the backlash that follows when her column challenges fixed ideas about race and gender.
While her opponents clamor to uncover the secret identity of Miss Sweetie, a mysterious letter sets Jo off on a search for her own past and the parents who abandoned her as a baby. But when her efforts put her in the crosshairs of Atlanta's most notorious criminal, Jo must decide whether she, a girl used to living in the shadows, is ready to step into the light.
Free sample
Check out a preview of The Downstairs Girl.
The Downstairs Girl
One
Being nice is like leaving your door wide-open. Eventually, someone's going to mosey in and steal your best hat. Me, I have only one hat and it is uglier than a smashed crow, so if someone stole it, the joke would be on their head, literally. Still, boundaries must be set. Especially boundaries over one's worth.
Today I will demand a raise.
"You're making that pavement twitchy the way you're staring at it." Robby Withers shines his smile on me. Ever since the traveling dentist who pulled Robby's rotting molar told him he would lose more if he didn't scrub his teeth regularly, he has brushed twice daily, and he expects me to do it, too.
"Pavement is underappreciated for all it does to smooth the way," I tell his laughing eyes, which are brown like eagle's feathers, same as his skin. "We should be more grateful."
Robby gestures grandly at the ground. "Pavement, we're much obliged, despite all the patty cakes we dump on you." He pulls me away from a pile of manure. It was Robby's mother who nursed me when I was a baby, God rest her soul. And it was she who told Old Gin about the secret basement under the print shop.
Whitehall Street, the "spine" of Atlanta, rises well above the treetops with her stately brick and imposing stone buildings—along with the occasional Victorian house that refuses to give up her seat at the table. Business is good here, and like the long-leaf pine forests, being burned by Sherman's troops a quarter century ago only made the city grow back stronger.
Why I love it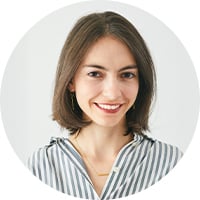 Brianna Goodman
BOTM Editorial Team
My recipe for an ideal historical novel goes something like this: 1 part unapologetic female protagonist; 1 part engaging storyline; and 1 part eye-opening glimpse into a part of history we must never forget. With this in mind I give you The Downstairs Girl, a beautifully written story of a spunky teenage journalist living in 19th-century Atlanta.
Jo Kuan spends her days working as a maid for a wealthy young socialite. But her real passion is her writing—she's the anonymous author of "Dear Miss Sweetie," an advice column for Southern women. When her column starts drawing an audience, Jo uses her platform to shed light on gender and racial discrimination. But when her writing starts to piss off some pretty powerful people, suddenly everyone wants to know who Miss Sweetie really is—including Jo herself, who sets off to uncover the identity of her birth parents.
This book has it all: mystery, buried secrets, family drama… and then there's Jo, who's sharp, brave, witty, and exactly the kind of character I want to spend a novel with. The Downstairs Girl is a powerful portrait of one plucky Chinese-American heroine living and working in the beginning of the Jim Crow south.
Member ratings (932)
Queen Creek, AZ

A fantastic story. We don't hear as often about the struggle Chinese Americans faced in our country but this is a narrative that needs to be shared. Such a great perspective and I loved the characters

Pine Bluff, AR

It's an amazing, empowering book. It truly inspires me to be myself and to not be afraid of judgement. It also gives me a new outlook on what Chinese people had to go through during that time period.

Marietta , GA

Full of fun and fire Jo is the leading lady we all want to read about. She's sassy and smart. The plot is fun and engaging. Loved all the secrets revealed that added depth to who she was as a person.

Kissimmee, FL

This book has such rich and vibrant characters that I couldn't help but be invested immediately and for the entire duration of the book. Particularly Jo Kuan. What a joy to read from her perspective.

Rexburg, ID

"Parent always recognizes child's voice." Lee tells the beautiful story of Jo Kuan, a Chinese girl in 1890 Atlanta. The story unfolds beautifully, with perfectly phrased idioms and metaphors.