Quick take
The rules of the game may be simple but when your shady in-laws are up to no good, making it out alive is anything but.
Good to know
Fast read

Family drama

Creepy

Buzzy
Synopsis
Harry is a novelist on the brink of stardom; Edward, her husband-to-be, is seemingly perfect. In love and freshly engaged, their bliss is interrupted by the reemergence of the Holbecks, Edward's eminent family and the embodiment of American old money. For years, they've dominated headlines and pulled society's strings, and Edward left them all behind to forge his own path. But there are eyes and ears everywhere. It was only a matter of time before they were pulled back in . . .
After all, even though he's long severed ties with his family, Edward is set to inherit it all. Harriet is drawn to the glamor and sophistication of the Holbecks, who seem to welcome her with open arms, but everything changes when she meets Robert, the inescapably magnetic head of the family. At their first meeting, Robert slips Harry a cassette tape, revealing a shocking confession which sets the inevitable game in motion.
What is it about Harry that made him give her that tape? A thing that has the power to destroy everything? As she ramps up her quest for the truth, she must endure the Holbecks' savage Christmas traditions all the while knowing that losing this game could be deadly.
Free sample
Get an early look from the first pages of The Family Game.
The Family Game
Prologue
SUNDAY, DECEMBER 25
I come to on the parquet floor of the entrance hall, my face pressed hard against its antique wood, with the clear knowledge that this is not how Christmases should go.
Around me the Gothic grandeur of The Hydes slides back into focus. The Holbecks' family seat, everything multiple generations of wealth and power can buy you; this imposing Hungarian castle ripped brick by brick from the Mecsek Mountains, packed, shipped, and grafted into upstate New York soil. Their ancestral home a literal castle in the sky dragged to ground and anchored into the American landscape and its psyche. A testament to sheer bloody-mindedness and cold hard cash.
In the 1800s a Holbeck bride wanted her beau to "lasso the moon," and here's the solid proof he did. He made a dream real. Some might say: more money than sense, maybe, but from down here, bleeding on their floor, even I have to admit this place is beautiful. And who, in love, doesn't hope for a lassoed moon? After all, that's what love is, isn't it?
Across from me the front door stands ajar, so close and yet so, so far. A crisp winter breeze tickling my face as I watch snowflakes float peaceably through the air outside, freedom just beyond my reach. Past that doorway the grounds roll out in all their splendor, snow-blanketed ornamental gardens, an ice-crusted boating lake, crystalline lawns that finally give way to miles of thickly packed Holbeck woodland. And at the limits of that moonlit forest a fifteen-foot-high perimeter wall, encircling us, separating the Holbeck family from the rest of the world. A sovereign state, an enclave, a compound with its own rules and self-regulating systems.
I have been found lacking, by one, or all. And steps are in motion. I might not survive the night.
Why I love it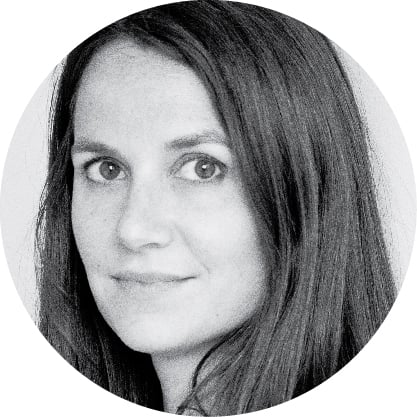 From the first sentence of The Family Game, we know something has gone very wrong—the prologue opens with the protagonist, Harry, waking up bloody and beaten on the floor of her future in-laws' mansion on Christmas Day. Then the novel jumps back a month to just before Thanksgiving, when Harry becomes engaged to Edward Holbeck, the man of her dreams. But Edward is a member of a tremendously powerful and wealthy family with whom he has a seemingly fractured relationship, which makes him nervous to bring Harry into their orbit. Once he does, we start to sense that something about the family isn't to be trusted, especially as they have a curious passion for games and a tendency to take innocent fun a step too far.
The driving engine of this propulsive novel is the reader's desire to find out what exactly is so devious about the Holbecks, and what secrets certain family members might be hiding. And the book's inherent thrill is, of course, the mystery leading back to the prologue. How did things between Harry and the Holbecks go from slightly uncomfortable to full-on deadly?
Fast-paced and chilling, I couldn't put The Family Game down and was blown away by the twists, each more shocking than the last.
Member ratings (24,964)
Cabot, PA

I enjoyed this quick thriller. I liked the "games" the family played. It was engaging, and I wasn't sure what the outcome was going to be. The one game got my heart pumping and I wasn't even playing!

Campbell, CA

I thought this book was going to be similar to "Ready or Not," it wasn't but in the best way! It was twisty, thrilling, and I couldn't put it down. I was stunned by the ending, and loved every second!

Estill springs , TN

I'll be honest at some point I was like "come on, get to it. Tell me what the heck is happening." But when you step off that ledge you can't put it down. Then just set there zoned out processing.

Lakewood , CO

5⭐️ This book was a whirlwind of emotions and had me on the edge of my seat towards the end! I never would have guessed the killer! I loved the writing style, the layout and the story! Would recommend

Warren, MI

Loved the concept of the plot. It kept me on the edge of my seat. The twist at the end was great. I did guess it but just before it was revealed. I did however think the "Big words" were unnecessary