Contemporary fiction
The Hotel Nantucket
Quick take
In this new charmer from the modern master of beach reads, a plucky manager tries to teach an old hotel new tricks.
Good to know
Famous author

Light read

Supernatural

Quirky
Synopsis
After a tragic fire in 1922 that killed 19-year-old chambermaid, Grace Hadley, The Hotel Nantucket descended from a gilded age gem to a mediocre budget-friendly lodge to inevitably an abandoned eyesore—until it's purchased and renovated top to bottom by London billionaire, Xavier Darling.
Xavier hires Nantucket sweetheart Lizbet Keaton as his general manager, and Lizbet, in turn, pulls together a charismatic, if inexperienced, staff who share the vision of turning the fate of the hotel around. They face challenges in getting along with one another (and with the guests), in overcoming the hotel's bad reputation, and in surviving the (mostly) harmless shenanigans of Grace Hadley herself—who won't stop haunting the hotel until her murder is acknowledged.
Free sample
Get an early look from the first pages of The Hotel Nantucket.
The Hotel Nantucket
1. The Cobblestone Telegraph
Nantucket Island is known for its cobblestone streets and red-brick sidewalks, cedar-shingled cottages and rose-covered arches, long stretches of golden beach and refreshing Atlantic breezes—and it's also known for residents who adore a juicy piece of gossip (which hot landscaper has been romancing which local real estate mogul's wife—that kind of thing). However, none of us are quite prepared for the tornado of rumors that rolls up Main Street, along Orange Street, and around the rotary out to Sconset when we learn that London-based billionaire Xavier Darling is investing thirty million dollars in the crumbling eyesore that is the Hotel Nantucket.
Half of us are intrigued. (We have long wondered if anyone would try to fix it up.)
The other half are skeptical. (The place, quite frankly, seems beyond saving.)
Xavier Darling is no stranger to the hospitality business. He has owned cruise lines, theme parks, racetracks, and even, for a brief time, his own airline. But to our knowledge, he has never owned a hotel—and he has never set foot on Nantucket.
With the help of a local real estate mogul, Eddie Pancik—aka "Fast Eddie" (who, for the record, has been happily reunited with his wife)—Xavier makes the savvy decision to hire Lizbet Keaton as his general manager. Lizbet is an island sweetheart. She moved to Nantucket in the mid-aughts from the Twin Cities, wearing her blond hair in two long braids like the younger princess in Frozen, and at the start of her first summer on island, she found a "prince" in JJ O'Malley. For fifteen seasons, Lizbet and JJ ran a wildly popular restaurant called the Deck; JJ was the owner/chef and Lizbet the marketing whiz. Lizbet was the one who came up with the idea for the rosé fountain and the signature stemless wine glasses printed with the day's date that became a social media phenomenon. Not all of us cared about Instagram, but we did love spending long Sunday afternoons at the Deck drinking rosé, eating JJ's famous oyster pan roast, and gazing out over the shallow creeks of Monomoy, where we spied the occasional white egret fishing for dinner among the eelgrass.
Why I love it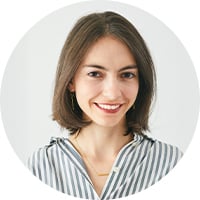 Brianna Goodman
BOTM Editorial Team
The days are getting warmer, the sun is shining longer, and the ice cream trucks have begun to make their rounds. But really, nothing says "summer is just around the corner" more than the release of a new Elin Hilderbrand novel. So cue up your beach party playlist and get ready for another warm-hearted, witty romp from Nantucket's prolific novelist.
When a British billionaire buys the run-down Hotel Nantucket, hoping to transform it into a vacationer's paradise, he has his eyes set on one prize: receiving a "five-key review" from a notoriously critical hotel reviewer. And he knows the surest way to accomplish this is to hire the smart and savvy Lizbet Keaton as general manager. There are just a few problems: Lizbet's staff of quirky characters are far from experienced; the hotel's years of dilapidation have earned it a pretty bad reputation; and, well, the hotel has a bit of a pesky ghost-with-a-grudge problem. Can Lizbet still pull it off?
The Hotel Nantucket boasts the ingredients of a great summer read: an amusing cast of characters, a lively setting, all the best interpersonal drama, and a little bit of flirtation to boot. And with an extra dose of supernatural antics, this novel will deliver for anyone looking for a satisfying page-turner to kick off the season.
Member ratings (9,632)
Des Moines, IA

Love the story and the characters! Makes me want to go to Nantucket my next vacay just to enjoy all the local places called out in this book as well as her others! Makes you feel right there!! ❤️❤️❤️

Cypress , TX

The perfect book to start your summer with! I realize it's technically not summer yet, but it's 100 degrees here today, so good enough. If this doesn't make you long to visit Nantucket, nothing will.

Baltimore , MD

One of my fav EH books ever! I devoured the hotel setting for secrets, mystery, and… a ghost?? You'll root for the whole bunch of flawed yet lovable characters. Intrigue, drama, summer fun all in one!

Lexington Park, MD

This didn't wow me until about halfway through. I felt like I was a guest at the hotel! I loved each characters development. I did think the modern slang cheapened it some but..another great EH read!

Santa Fe , NM

I loved this book! Elin has a way of making you feel like you are living inside the book. All of her books pull me right in from page one! I can't wait for her next book as she is my favorite author!