Thriller
The Lies I Tell
Repeat author
Julie Clark is back at Book of the Month – other BOTMs include The Last Flight.
Quick take
This twisty cat and mouse story will have you ripping through the pages to find out who the true con woman is.
Good to know
Psychological

Nonlinear timeline

Female friendships

Unreliable narrator
Synopsis
She's back.
Meg Williams. Maggie Littleton. Melody Wilde. Different names for the same person, depending on the town, depending on the job. She's a con artist who erases herself to become whoever you need her to be—a college student. A life coach. A real estate agent. Nothing about her is real. She slides alongside you and tells you exactly what you need to hear, and by the time she's done, you've likely lost everything.
Kat Roberts has been waiting ten years for the woman who upended her life to return. And now that she has, Kat is determined to be the one to expose her. But as the two women grow closer, Kat's long-held assumptions begin to crumble, leaving Kat to wonder who Meg's true target is.
Free sample
Get an early look from the first pages of The Lies I Tell.
The Lies I Tell
KAT
Present-June
She stands across the room from me, in a small cluster of donors, talking and laughing. A jazz quartet plays in a corner, the bouncing, slipping notes dancing around us, a low undertone of class and money. Meg Williams. I take a sip of wine, savoring the expensive vintage, the weight of the crystal glass, and I watch her. There are few photographs of her in existence—a grainy senior portrait from an old high school yearbook, and another image pulled from a 2009 YMCA staff directory—but I recognized her immediately. My first thought: She's back. Followed closely by my second: Finally.
As soon as I saw her, I tucked my press credentials into my purse and kept to the perimeter of the room. I've been to all of Ron Ashton's campaign events in the past three months, watching and waiting for Meg to make her appearance—called there by a Google Alert I set ten years ago. After a decade of silence, it pinged in April, with the creation of a new website. Meg Williams, Real Estate Agent. I always knew she'd return. That she'd done so under her real name told me she wasn't planning to hide.
And yet, when she entered, smiling as she handed over her coat at the door, my sense of equilibrium shifted, launching me into a moment I wasn't sure would ever arrive. You can prepare yourself for something, imagine it a hundred different ways, and still find yourself breathless when it actually happens.
Why I love it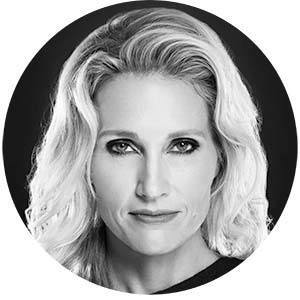 My favorite stories always deliver an expertly plotted mystery with emotional depth, populated with nuanced female characters. But the books that truly stay with me also have rich, challenging themes that keep me thinking about the world long after I've finished the last page. Julie Clark's fabulous new book, The Lies I Tell, is all this and more.
Meg Williams is a chameleon, expertly reinventing herself again and again as she moves from place to place—a new name, a new job, a new history. Meg will do whatever it takes to get what she wants, and what she wants right now is to get even with the man who destroyed her family as a teenager, derailing her life forever. Meanwhile, ambitious journalist Kat Roberts has been tracking Meg for years, committed to exposing her as the criminal she is. Pretending to need exactly the kind of top-flight real estate agent Meg currently purports to be, Kat may finally be close enough to get the evidence she needs. Or maybe not. Because soon the two are locked in a high-stakes cat and mouse game, one that's complicated by the genuine bond that develops between them, despite their best intentions.
As she did so expertly in The Last Flight, Julie Clark delivers a compulsive page-turner about the relationships between women and the challenges of claiming their place in the world, one that will leave you questioning the true meaning of friendship and the value of justice.
Member ratings (30,060)
Maumelle, AR

Absolutely loved this book! It was a very quick read, but it packed a punch! I'm not sure I have ever rooted so hard for a criminal (Go, Meg!), but I found myself doing so in this book. ⭐️⭐️⭐️⭐️⭐️

Lincoln, ME

A fast paced page turner!! I couldn't put this book down! I found myself rooting for Meg and her cons!! Meg was "the bad guy" but with had good intentions! You won't be disappointed with this book ☺️

Columbus Junction , IA

I can't say enough about this! I love stories that make you sympathize with the "bad guy." I also loved the twist, and I loved I didn't need to wait until the end for it. I couldn't put this down!

Marathon, WI

I love a book that builds such strong characters that they feel like friends. Sometimes friends you want to slap ????. This is a rare book where you root for the unexpected "corrupt" underdog! Loved it

Helena, MT

Very good read, couldn't put it down! The main character is a modern day Robin Hood of sorts. The further you read, the more you actually cheer her on and are glad the "bad guys" get a dose of kharma!