Young adult
The Love Interest
Debut
We love supporting debut authors. Congrats, Cale Dietrich, on your first book!
Quick take
The genius of this book is how it blatantly mocks clichéd tropes while you are being sucked into a story about the very thing being mocked.
Synopsis
There is a secret organization that cultivates teenage spies. The agents are called Love Interests because getting close to people destined for great power means getting secrets.
Caden is a Nice: The boy next door, sculpted to physical perfection. Dylan is a Bad: The brooding, dark-souled guy, and dangerously handsome. The girl they are competing for is valuable to the organization, and each boy will pursue her. Will she choose the Nice or the Bad?
Both Caden and Dylan are living in the outside world for the first time. They are well-trained and at the top of their games. They have to be — whoever the girl doesn't choose will die.
What the boys don't expect are feelings that are outside of their training. Feelings that could kill them both.
The Love Interest
From chapter one:
All four walls of my cell are mirrors.
The light on the ceiling flashes red and pinpricks of crimson bounce around the room. Red, huh? That's a bit sudden, seeing as the last examination was only a couple of weeks ago. I grin at the light, and my smile is reflected by the endless versions of myself that surround me. The light flashes again.
I drop into push-up position. The concrete floor is so cold my hands go numb then start to burn. Up, down. Up, down. A strand of mousy-brown hair falls over my eyes. That color will be the first thing they change about me.
If I'm chosen, that is.
If I'm good enough, that is.
On flash nine I jump to my feet. Gritting my teeth, I grab my shirt and pull it up and over my head. The voice of the LIC's events coordinator rings through my mind: When you're examined, be proud to display the bodies you've worked so hard to create. You're all incredibly beautiful young men, and you should relish the chance to show everyone how handsome you are.
I scrunch the shirt in my hands for a second—just a second—crushing it beneath my grip. Adrenaline pumps through my torso and my arms, making them feel electric. I toss the shirt into the corner of the room, then lower my eyes and force myself to do what they want me to do every morning: look at the boy/man/whatever I'd become.
The countless hours I've spent working out have obviously had an impact. Still, I'm far from perfect. I mean, I have abs, which took forever to show, and I'm proud of my arms. But my skin is stormtrooper white, I have a mole on my left hip I'm really self-conscious about, and my chest is getting hairy.
Why I love it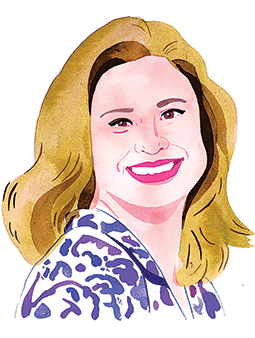 Stacey Armand
"You Be the Judge" Winner
An action-packed, sci-fi / romance / YA book that takes the standard love triangle plot and shatters it with a modern-day twist—I loved this book!
Two boys compete for the affection of a girl. One is the gorgeous, smart, aw-shucks boy next door (I am picturing Scott Eastwood) and the other is the moody, quintessential bad boy (complete with leather jacket and motorcycle). The girl must choose only one. You are probably thinking to yourself that this is pretty common as far as plots go, in fact it's one of the most recognizable YA tropes around.
But all is not what it seems. What the girl doesn't know is that an evil, secret organization has groomed these boys to be stereotypical Nice Boy/Bad Boy spies. Their mission is to infiltrate the girl's life and win her affections. The winner gets the girl and will report back to the organization on her activities as necessary. The loser meets a horrific, fiery death. What the organization is not prepared for is for their spies to actually fall in love with the wrong target. Are you in now??
While there is a touch of a Hunger Games vibe in that the good boy Caden and the bad boy Dylan will fight to the death for Juliet's affections, I assure you, this is like nothing you have ever read before. The genius of this book is how it blatantly mocks clichéd tropes while you are being sucked into a story about the very thing being mocked. It's both wary and earnest at the same time. Even if you just take the story at face value, it is original, fast-paced, and entertaining.
But there is so much more going on than in your average YA romance. The characters are caught between their fake identities and their real ones, and they must determine who they want to be and how they want to live. There is a strong message throughout The Love Interest about the importance of being true to yourself, of writing your own story and not conforming just because others expect you to. I also loved how Juliet's character is no mere prop or damsel in distress. She is a brilliant, badass scientist in the making who has a good head on her shoulders and is empathetic to others.
In a game where lives are at stake and strategy is everything, how can you be sure of what is real and what is being used to manipulate you? I am so excited to introduce you to the heroes that emerge from a nefarious spy organization in this wonderful debut.
Member ratings (3,728)
Klamath Falls, OR

This book drew my attention in very quickly. I finished it within two days. I really enjoyed looking forward to Juliet and Caden's relationship, but was taken by surprise Dyl and Caden's relationship.

Waddington , NY

This book was frigging AMAZING!!! I read it in less than 24 hours. It had such a satisfying ending. (Also I am very proud to say that I totally called the plot twist). So worth the read. best book!!!

Folsom, CA

This book has a little bit of everything. It's a thriller, it's a love story, it's an action book. It was so unique. Unlike any other book I've read. The identity search for every character is a gift.

New York, NY

Easy read with a super cute story. I really enjoyed reading the book. It was a nice change to different love stories. I would def recommend as a light easy read that takes your mind off of the world.

Kennett, MO

At first I wasn't sure if I would like it, but after the first chapter I was in love! This book has so many unexpected twists that I was hooked. It was hard to put it down. Simply amazingly wonderful!