Quick take
From North Korea to Somalia to your local pharmacy: The true story of a criminal genius turned painkiller pusher.
Synopsis
It all started as an online prescription drug network, supplying hundreds of millions of dollars' worth of painkillers to American customers. It would not stop there. Before long, the business had turned into a sprawling multinational conglomerate engaged in almost every conceivable aspect of criminal mayhem. Yachts carrying $100 million in cocaine. Safe houses in Hong Kong filled with gold bars. Shipments of methamphetamine from North Korea. Weapons deals with Iran. Mercenary armies in Somalia. Teams of hitmen in the Philippines. Encryption programs so advanced that the government could not break them.
The man behind it all, pulling the strings from a laptop in Manila, was Paul Calder Le Roux—a reclusive programmer turned criminal genius who could only exist in the networked world of the twenty-first century, and the kind of self-made crime boss that American law enforcement had never imagined.
For half a decade, DEA agents played a global game of cat-and-mouse with Le Roux as he left terror and chaos in his wake. Each time they came close, he would slip away. It would take relentless investigative work, and a shocking betrayal from within his organization, to catch him. And when he was finally caught, the story turned again, as Le Roux struck a deal to bring down his own organization and the people he had once employed.
Free sample
Get an early look from the first pages of The Mastermind.
The Mastermind
Prologue
2012 ... The puzzle
MONROVIA, LIBERIA September 26, 2012
On a gray afternoon, three men enter a drab hotel room for a business meeting, months in the making. Two are white: a portly South African and his muscled European deputy. The other, with dark hair and a paunch of his own, is Latino—Colombian, or so he says. The hotel is in the Liberian capital, abutting the Atlantic Ocean on the coast of West Africa, but it could be any number of places in the world. The men's business is drugs and weapons, and drugs and weapons are everywhere. They shake hands, nod heads, and begin speaking in the elliptical but familiar way of people who share the vernacular of a trade. They are cautious, but not cautious enough. A video exists to prove it.
"I can see why you picked this place," says the South African, settling his substantial bulk into a maroon leather couch pressed against the wall. "Because it's chaotic. It should be easy to move in and out, from what I've seen." His name is Paul, and to a trained ear his cadence carries a tinge of not just South Africa but his childhood home, Zimbabwe, where he lived until his teens. His large white head is shaved close, and what hair remains has gone gray as he approaches forty. He has the look of a beach vacationer cleaned up for a dinner out, in an oversize blue polo shirt and a pair of khaki cargo shorts. His clothes seem out of keeping with both the scope of his international influence and the deal he is about to complete, with a man he believes to be the head of a South American drug cartel.
"Very easy," replies the Colombian, whom Paul refers to only as Pepe. In the video recording of the meeting, Pepe sits down just offscreen, on a matching couch. His disembodied voice speaks in flawless, if heavily accented, English.
Why I love it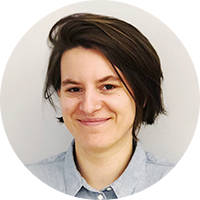 Siobhan Jones
BOTM Editorial Team
Occasionally, there comes a nonfiction book that is so fascinating, so unbelievable, so insane, that it reads like The Bourne Identity. This is one of those books. Before reading it, I knew nothing about the shadowy, international criminal mastermind—yes, the designation is entirely deserved—named Paul Le Roux, but now he's all I can talk about. Looking for a true crime read that will blow your mind? Look no further.
In the early 2000s, deep in the recesses of the internet, a rogue coder named Paul Le Roux built a drug empire from the safety of his home in Manila. His operation, which began as a covert way to supply Americans with painkillers, soon stretched across the globe, from North Korea to Somalia. For years, American law enforcement tried to take him down and, for years, Le Roux eluded their grasp.
This is a big book with a ton of characters, side plots, and moments of intrigue. But the throughline—the genius of one tech genius turned drug lord—will hold you until the very end. If the subtitle of this book—Drugs. Empire. Murder. Betrayal—doesn't convince you of its worth, I don't know what will.
Member ratings (518)
Brooklyn, NY

This twisting plot is almost too crazy to be true. That it is true only adds to the insane wow factor. Ratliff expertly breaks down this complicated crime syndicate so that it is easily digestible.

Hickory Hills, IL

This was a book like none I've ever gotten from BOTM. Written in somewhat of a textbook format, it is FULL of information about The Mastermind. While heavy at times, it was ridiculously interesting!

Princeton, NJ

Excellent. Very well written and researched. Fascinating look at how criminal empires are built in cyberspace. Disappointing to see how the FBI handled the investigation and the outcome they chose.

Somersworth, NH

Brings to light Le Roux's life of drug trafficking, weapons, and money laundering across countries. He grows more powerful and spirals to the underworld. Decides to help the DEA; what's the motive?

North Bend, WA

In extent of investigative journalism is mighty impressive. Author deserves to be lauded for it. The book is engrossing, shocking and made me wonder why I haven't heard of this Mastermind before.