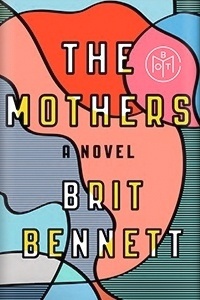 Literary fiction
The Mothers
Debut
We love supporting debut authors. Congrats, Brit Bennett, on your first book!
Quick take
Brit Bennett's words have the kind of warmth and familiarity as though the novel was a secret being told by your closest friend.
Good to know
Emotional

Social issues

Teens

Mama drama
Synopsis
Set within a contemporary black community in Southern California, Brit Bennett's mesmerizing first novel is an emotionally perceptive story about community, love, and ambition. It begins with a secret.
"All good secrets have a taste before you tell them, and if we'd taken a moment to swish this one around our mouths, we might have noticed the sourness of an unripe secret, plucked too soon, stolen and passed around before its season."
It is the last season of high school life for Nadia Turner, a rebellious, grief-stricken, seventeen-year-old beauty. Mourning her own mother's recent suicide, she takes up with the local pastor's son. Luke Sheppard is twenty-one, a former football star whose injury has reduced him to waiting tables at a diner. They are young; it's not serious. But the pregnancy that results from this teen romance—and the subsequent cover-up—will have an impact that goes far beyond their youth. As Nadia hides her secret from everyone, including Aubrey, her God-fearing best friend, the years move quickly. Soon, Nadia, Luke, and Aubrey are full-fledged adults and still living in debt to the choices they made that one seaside summer, caught in a love triangle they must carefully maneuver, and dogged by the constant, nagging question: What if they had chosen differently? The possibilities of the road not taken are a relentless haunt.
In entrancing, lyrical prose, The Mothers asks whether a "what if" can be more powerful than an experience itself. If, as time passes, we must always live in servitude to the decisions of our younger selves, to the communities that have parented us, and to the decisions we make that shape our lives forever.
Why I love it
How do I start to describe The Mothers? Visceral? Riveting? Heart-wrenching? In the end this novel is all three and then some. The Mothers opens with a chorus of a collective female voice that divulges the tragic history of beautiful Nadia Turner. Years ago, her mother, Elise, committed suicide just moments after leaving their church, and now both Nadia and her father are left to deal with Elise's "unfinished business." Nadia must make her way even as her church congregation suspects that madness has cursed the Turner family to make unwise decisions in both life and love.
The question I kept asking myself as I read the novel is how free am I from my mother's choices? How free am I from the choices I made when I was younger and will I ever have to account for them in the future? In The Mothers, the past has the presence of a character-- it moves and changes just as Nadia does. At seventeen years old, Nadia falls in love with a fellow church member and loses her virginity to him. She winds up pregnant, and chooses to have an abortion, a decision that haunts the couple for years to come. Brit Bennett's voice is consistently charged with energy and yet simultaneously, her words have the kind of warmth and familiarity as though the novel was a secret being told by your closest friend.
The Mothers is a story about black women's sexuality and cultural judgment within a black church in California, in which female virgins are considered to be more prized and favored by God than those who are not. Men are exempt from this kind of communal judgment. Each line that Bennett produces cracks open with more intensity in order to ask over and over again: What if? The past and the present converge with each blossoming subplot until you begin to wonder what "mistakes" you've made in the past that changed your future, and whether or not you will have to grapple with them. The Mothers is a rollercoaster ride that picks up very quickly even while maintaining its complexity as it moves through the interwoven journeys of Brit Bennett's unforgettable characters.
Member ratings (5,202)
Arlington, VA

The Mothers is a wonderful book! The characters are genuine, flawed, and full of tangible emotions – like real life. If you appreciate books with complex and authentic characters, this book's for you.

Kansas City, MO

I loved the chorus of"The Mothers-elderly church ladies-in the book, juxtaposing their mores with those of the youthful characters. Bennett shows the ripple effect of choices throughout a community.

Nashville, TN

Definitely one of those classic stories that you know there'll be more revealed and more depth each time it's read! Nothing is as simple as it seems and for sure would recommend to anyone and everyone

Jersey City, NJ

Beautiful book & debut! Such a intricately weaved story that really hooks you and make you ask questions. I dont think the conceit of "the mothers" was very strong, but I also didnt grow up in church.

Manassas, VA

Was immediately drawn into the story and the characters' lives and the ways they are secretly woven together. The author tackles difficult scenarios well and loved her use of the church as a character