Historical fiction
The Nightingale
Quick take
What are we capable of when survival is the only thing that matters?
Good to know
400+ pages

Multiple viewpoints

Feminist

War
Synopsis
In love we find out who we want to be.
In war we find out who we are.
FRANCE, 1939
In the quiet village of Carriveau, Vianne Mauriac says good-bye to her husband, Antoine, as he heads for the Front. She doesn't believe that the Nazis will invade France…but invade they do, in droves of marching soldiers, in caravans of trucks and tanks, in planes that fill the skies and drop bombs upon the innocent. When a German captain requisitions Vianne's home, she and her daughter must live with the enemy or lose everything. Without food or money or hope, as danger escalates all around them, she is forced to make one impossible choice after another to keep her family alive.
Vianne's sister, Isabelle, is a rebellious eighteen-year-old, searching for purpose with all the reckless passion of youth. While thousands of Parisians march into the unknown terrors of war, she meets Gaëtan, a partisan who believes the French can fight the Nazis from within France, and she falls in love as only the young can…completely. But when he betrays her, Isabelle joins the Resistance and never looks back, risking her life time and again to save others.
With courage, grace and powerful insight, bestselling author Kristin Hannah captures the epic panorama of World War II and illuminates an intimate part of history seldom seen: the women's war. The Nightingale tells the stories of two sisters, separated by years and experience, by ideals, passion and circumstance, each embarking on her own dangerous path toward survival, love, and freedom in German-occupied, war-torn France—a heartbreakingly beautiful novel that celebrates the resilience of the human spirit and the durability of women. It is a novel for everyone, a novel for a lifetime.
Why I love it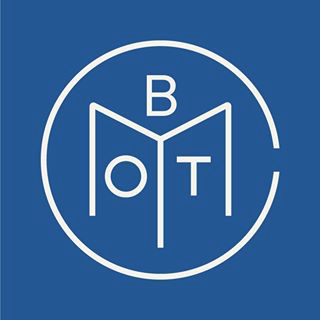 Book of the Month
"In love we find out who we want to be; in war we find out who we are." Our first title chosen By Member Request, The Nightingale is a beautifully written WWII historical fiction. Two sisters bravely face the heartbreaking challenges of daily life as France is invaded by the Nazis. The younger joins the resistance; the older tries to save her family. It's a moving portrait of the effects of wartime on these female characters —mothers and daughters, sisters and wives— their strength, and the sacrifices they make for family and country. Ultimately, the book forces us to confront the question: What are we capable of when survival is the only thing that matters?
Member ratings (13,386)
Fort Collins, CO

I loved the quiet strength of Vianne and reveled in the bold strength of Isabelle as love and war shaped them. Often we think of the men fighting in a war and forget the women who fight at home! ❤️❤️

Harrison Township, MI

I love historical fiction and instantly became immersed in this book. I'm in France with the characters, I'm sitting with them at dinner, I'm going through the scary moments right with them. Loved it.

Rancho Cucamonga, CA

I've seen mixed reviews of this book. For me, this is one of my favorite points in history to read about. Any historical inconsistencies really don't matter to me, I'm looking at, did I enjoy the book

Fairfax station, VA

This WWll story contains the horrors of war and the incredible resiliency and inspiration of the human spirit. The love that can remain after terrible things happen not only to an individual, but a nation.

Columbia City, IN

Another amazing novel by Kristin Hannah! ???? A beautifully, tragic insight into the horrific reality faced by women during WWII and the incredible strength, bravery, and fortitude it took to survive❤️