Historical fiction
The Personal Librarian
Quick take
According to some scientists there is such a thing as too many books. Belle da Costa Greene would like to have a word.
Good to know
Social issues

Buzzy

Real-life characters

Book about books
Synopsis
In her twenties, Belle da Costa Greene is hired by J. P. Morgan to curate a collection of rare manuscripts, books, and artwork for his newly built Pierpont Morgan Library. Belle becomes a fixture in New York City society and one of the most powerful people in the art and book world, known for her impeccable taste and shrewd negotiating for critical works as she helps create a world-class collection.
But Belle has a secret, one she must protect at all costs. She was born not Belle da Costa Greene but Belle Marion Greener. She is the daughter of Richard Greener, the first Black graduate of Harvard and a well-known advocate for equality. Belle's complexion isn't dark because of her alleged Portuguese heritage that lets her pass as white—her complexion is dark because she is African American.
The Personal Librarian tells the story of an extraordinary woman, famous for her intellect, style, and wit, and shares the lengths she must go to—for the protection of her family and her legacy—to preserve her carefully crafted white identity in the racist world in which she lives.
Free sample
Get an early look from the first pages of The Personal Librarian.
The Personal Librarian
Chapter 1
NOVEMBER 28, 1905, PRINCETON, NEW JERSEY
The Old North bell tolls the hour, and I realize that I'll belate. I long to break into a sprint, my voluminous skirts lifted, my legs flying along the Princeton University pathways. But just as I gather the heavy material, I hear Mama's voice: Belle, be a lady at all times. I sigh; a lady would never run.
I release the fabric and slow down as I weave through Princeton's leafy Gothic landscape, designed to look like Cambridge and Oxford. I know I must do nothing to draw any kind of extra attention. By the time I pass Blair Arch, my stride is quick but acceptable for a lady.
It's been five years since I left our New York City apartment for this sleepy New Jersey college town, and the quiet is still unnerving. On the weekends, I wish I could return to the energy of New York, but the sixty cents for a train ticket is outside our family's budget. So, I send money home instead.
As I duck under a crenellated tower, I moderate my pace so I won't be breathless when I arrive. You are at Princeton University. You must take extra care working at that all-male institution. Be cautious, never do anything to stand out. Even though she's nearly sixty miles away, Mama insinuates herself into my thoughts.
Why I love it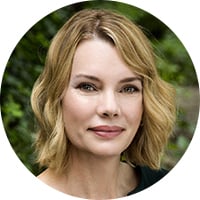 As a long-time New Yorker who adores the city's landmarks, the Morgan Library & Museum is one of my favorites—a breathtaking space full of rare treasures, a book-lover's dream. In their new novel, the powerhouse duo of Marie Benedict and Victoria Christopher Murray bring to life a shocking secret that lies at the very heart of the collection: the fact that Belle da Costa Greene—who oversaw the library's vast acquisitions and eventually became an intimate confidante to the powerful financier J.P. Morgan—was a Black woman.
In the early 1900s, when the story opens, segregation is in full force. Belle takes an enormous risk by accepting the job of personal librarian, exposing herself to nasty rumors among the members of high society and ruptures within her own family. The authors take us on a giddy yet fingernail-biting ride as she ingeniously forges her own pathway to success, leaving behind a legacy for the ages.
There were moments while reading The Personal Librarian that I wanted to weep for the injustices Belle suffered, which resonate profoundly in our own times. She fought back with savage wit as well as a deeply-rooted confidence in her own abilities.
At its heart, this story is about a woman who reveres the power and magic of libraries and books—a perfect read for anyone who shares that love.
Member ratings (5,972)
Middletown , DE

I had to idea about Belle's story until I read this book! Amazing take on her life and how she was able to keep her secrets! This book actually inspired me to go to the Morgan Library - it's amazing

Massapequa Park, NY

Based on the true story of Belle da Costa Greene,JP Morgan's librarian. Not only was she a powerful woman, but a woman of color forced to pass as white during the turn of the 20th century. Marvelous!

Plymouth Meeting , PA

Starting w/ A copper's bio re Vanderbilts -Magnolia Palace-The cloisters & now this- it's giving so many interesting & different perspectives into theGilded age/people/art/time. Have to learn more!

Minnetonka, MN

Exquisitely written account of a woman's fight to show her worth, provide for her family and celebrate art and writing as it should be - all for the love of her family and her new found work family.

Winterport, ME

The fictional account of a woman who rose to success as the curator of J.P. Morgan's vast library of rare books. She was forced to hide the fact that she was passing as white as she rose to prominence