Narrative nonfiction
The Players Ball
Quick take
The frisky story of the internet, the rise of digital porn, and the advent of online dating.
Synopsis
In 1994, visionary entrepreneur Gary Kremen used a $2,500 loan to create the first online dating service, Match.com. Despite only 5 percent of Americans using the internet at the time, Kremen insisted his invention would transform our lives. That wasn't all he accurately predicted. He also anticipated that internet addresses, or domain names, would be the bedrock of the dawning digital frontier, eventually gathering the same kind of value as real estate properties. So, while his friends thought he was crazy, he bought dozens up, including the domain Sex.com. Love and lust, he believed, would fuel this new world to new heights. But in 1995, as Kremen prepared to launch his next venture, he was shocked to learn that someone named Stephen Michael Cohen had stolen the rights to the Sex.com name and was making millions that Kremen had never seen.
In The Players Ball, award-winning journalist David Kushner draws from years of research and interviews to vividly recreate the Wild West years online, when innovators and outlaws battled for power and money. He explores the risks, rewards, challenges, and back alleys of how the world online came to be and provides essential insights about where it's heading. The Players Ball is the rollicking true story of a decade-long cat-and-mouse game between a genius and a con man that changed the way people connect, and defined the digital age.
Free sample
Get an early look from the first pages of The Players Ball.
The Players Ball
The World Wild West
No one expected things to get so dirty.
It was just a local election, and a seemingly inconsequential one at that, a seat on the Santa Clara Valley Water District Board of Directors. The seven-person board manages the water system and flood control for the 1.9 million residents of the California county, which includes Silicon Valley: patching dams, overseeing water treatment plants, stocking sandbags when creeks overflow, and so on. It's a noble but unglamorous public service when compared to the jetset lives of the tech titans in town. The only residents who usually bother to attend the public meetings are a handful of retirees, and the homeless woman who often sleeps in the back.
But, in 2014, voters were more interested than ever. "Water district elections are usually low-key—if not boring—affairs," the San Jose Mercury News reported. "Not this year." The two-man race had become the most vicious, and confounding, in the Santa Clara Valley Water District's eighty-five-year history. There'd been allegations of corruption, sexual depravity, scandalous lies. For reasons no one could gather, Gary Kremen, a heavyset, disheveled, fifty-one-year-old dot-com multimillionaire, Deadhead, Stanford MBA, and self-described "kook," shelled out $408, 492—largely from his own pocket—to beat incumbent Brian Schmidt, an earnest forty-seven-year-old environmental attorney who'd devoted his career to the cause. "Why is he spending so much?" Schmidt told the Mercury News. "I don't know what to say."
Why I love it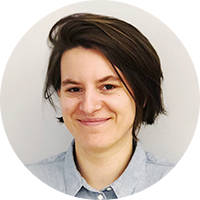 Siobhan Jones
BOTM Editorial Team
At BOTM, we believe that nonfiction should read like fiction. Sure, there's a lot of content out there that we all should know. But that doesn't mean it needs to be boring, overly wordy, or reminiscent of history class. That's why we're constantly on the lookout for real stories that are fast-paced, hard-to-believe, or just plain entertaining. In essence, we like when the truth is stranger than fiction.
The Players Ball is one such tale. Reading it will give you a sharper understanding of the rise of the internet, before Tinder was a multibillion dollar company, and domains like sex.com could still be bought (or stolen). But this book is so much more than a deep dive into the days of dial-up. It's a knock-down-drag-out story of all-out war between two entrepreneurs: Gary Kremen, the inventor of online dating, and Stephen M. Cohen, a shrewd conman with a penchant for the Hugh Hefner lifestyle.
This book, a microhistory about the early days of digital, will teach you a thing or two about VC funding, cybererotica (yes, that's a real word), and intellectual property. It will also provide you with a handful of gossipy anecdotes about two rowdy businessmen who make today's crop of tech bros look like straight up gentlemen. Don't miss this wild ride.