Historical fiction
The Postmistress of Paris
Quick take
Beautiful and wealthy, this heiress could choose any path. Her choice: to help smuggle artists out of Vichy France.
Good to know
Romance

400+ pages

International

Real-life characters
Synopsis
Wealthy, beautiful Naneé was born with a spirit of adventure. For her, learning to fly is freedom. When German tanks roll across the border and into Paris, this woman with an adorable dog and a generous heart joins the resistance. Known as the Postmistress because she delivers information to those in hiding, Naneé uses her charms and skill to house the hunted and deliver them to safety.
Photographer Edouard Moss has escaped Germany with his young daughter only to be interned in a French labor camp. His life collides with Nanée's in this sweeping tale of romance and danger set in a world aflame with personal and political passion.
Inspired by the real life Chicago heiress Mary Jayne Gold, who worked with American journalist Varian Fry to smuggle artists and intellectuals out of France, The Postmistress of Paris is the haunting story of an indomitable woman whose strength, bravery, and love is a beacon of hope in a time of terror.
Free sample
Get an early look from the first pages of The Postmistress of Paris.
The Postmistress of Paris
PART I
January 1938
The sky out the glass roof of her Vega Gull was as crimson as the airplane. Beyond the windshield and the gray whirl of propeller, ten thousand tons of iron stood laced against the setting sun. Nanée called over the roar of the Gypsy Six engine, "La Dame de Fer à son Meilleur Niveau—that's the kind of art I love," to Dagobert, her sole passenger, who wagged his unkempt poodle tail as they circled the Eiffel Tower. The Iron Lady at Her Best.
She flew on up the looping Seine, headed back to Paris for the Exposition Internationale du Surréalisme, three hundred artworks depicting gigantic insects, bizarre floating heads, and dismembered or defiled bodies she knew were meant to be thought-provoking but always left her feeling unsophisticated and far too American. Midwestern. Not even from Chicago but from Evanston. She loosened the white silk scarf at her neck as she initiated a controlled descent from a thousand feet to eight hundred, six hundred, five, to buzz her empty apartment on avenue Foch. She loved Paris, if only its winter nights weren't so long when you were twenty-eight and living alone.
She throttled back to idle and extended the flaps over the Bois de Boulogne, descending to two hundred feet as she approached the park's lake, its small cascade and charming little Emperor's Kiosk. Up here in the air, there was no grumbling about Prime Minister Chautemps excluding socialists from the French government, no brother killing brother in Barcelona, no Hitler claiming to be eager for peace while all of Europe trembled. She dipped a wing for a better view, to see the trickle of water over rocks into frozen lake and—
Why I love it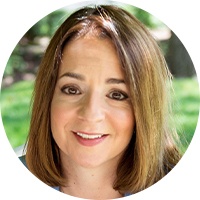 Pam Jenoff
Author, The Woman with the Blue Star
Novels set during the Second World War are near and dear to my heart as an author, historian, and former diplomat. And I have always been particularly fascinated by the story of Mary Jayne Gold, the American heiress who helped Varian Fry rescue artists from France in the early days of World War II. Here, in The Postmistress of Paris, Meg Waite Clayton has vividly brought that history to life through her character Naneé, whose heroic exploits amaze and inspire.
This book stands out for its meticulous research, beautiful prose, and captivating story. Meg navigates the terrain between history and fiction with an expert touch. Readers will breathlessly turn the pages and think about the story long after they have finished the book. It is a tale suffused with acts of courage, romantic passions, and many surprises. Fans of Kristin Hannah's The Nightingale should race for this wondrous story of female bravery and strength against overwhelming odds.
This was a book that left me spellbound and I'm so excited that you—lucky Book of the Month readers—will now have a chance to share in its delights too.
Member ratings (2,819)
Cando, ND

I am not normally one for WWII books, they are just too heavy for me. But this was incredible, I felt like I was right there with Naneé through the whole thing. I felt everything she did. Incredible!!

Fortuna, CA

Excellent look into life in occupied France during WW2. I found myself immersed in suffering of innocent people; witness to bravery of those trying to help refuges escape cruel horrors of Nazi rule.

Ankeny, IA

Hauntingly beautiful throughout; inspiring but bittersweet. The book mainly focuses on 1940 - still the beginnings of war. I loved how much historical detail and accuracy the author put into writing

Cape Coral, FL

I love this genre and was happy to see it as a choice for BOTM. It was well written and kept me engaged and wanting to continue to the end. I plan to find more books by this author in the future.

Alexandria, VA

Inspired by a real life person, I was drawn into the story of the Postmistress of Paris along with the many layers of what was going on in Europe during WWII. Admiring the good amid the terror.