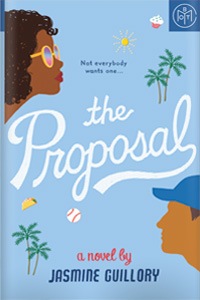 Quick take
A no-strings-attached fling threatens to turn serious in this clever romp that begins where most rom-coms end—with a proposal.
Good to know
Romance

Happy

Feminist

Light read
Synopsis
When freelance writer Nikole Paterson goes to a Dodgers game with her actor boyfriend, his man bun, and his bros, the last thing she expects is a scoreboard proposal. Saying no isn't the hard part—they've only been dating for five months, and he can't even spell her name correctly. The hard part is having to face a stadium full of disappointed fans ...
At the game with his sister, Carlos Ibarra comes to Nik's rescue and rushes her away from a camera crew. He's even there for her when the video goes viral and Nik's social media blows up—in a bad way. Nik knows that in the wilds of LA, a handsome doctor like Carlos can't be looking for anything serious, so she embarks on an epic rebound with him, filled with food, fun, and fantastic sex. But when their glorified hookups start breaking the rules, one of them has to be smart enough to put on the brakes ...
Free sample
Get an early look from the first pages of Jasmine Guillory's The Proposal.
The Proposal
Chapter One
Nik Paterson looked around at the perfect Los Angeles day: clear blue sky, bright green baseball field, warm sun shining down on the thousands of people with her at Dodger Stadium. There was only one thought on her mind: when can I get out of here?
Fisher was next to her, his blond man bun golden in the sun, laughing as he drank warm beer to celebrate his birthday. He and his buddies were talking about lifting, or their latest auditions, or their upcoming car purchases—all of the things his friends always talked about, all of the things Nik couldn't care less about. If she'd known this birthday outing was going to include a bunch of Fisher's friends, she would have at least gotten one of her girlfriends to come along so she would have someone to talk to.
Although to be fair, it was possible Fisher had told her his friends were coming and she hadn't been paying attention. She tended not to pay that much attention when Fisher talked, but then, she hadn't been dating him for the past five months for his conversational skills.
Nik looked back up at the scoreboard and sighed. It was still only the fifth inning; she probably had at least an hour, maybe an hour and a half, more of this.
She didn't have anything against baseball, exactly. It was just that she'd rather be spending this beautiful spring day at home with her laptop and a glass of bourbon on the rocks than outside at a baseball stadium with a warm beer. But when the hot dude you were sleeping with wanted to go to a Dodgers game for his birthday, you sucked it up and went along with him and his bros.
She sighed again and reached for her phone. Maybe she could get some work done as she sat there.
Just as she was starting to make some actual progress on a draft of an article, Fisher nudged her hard …
Why I love it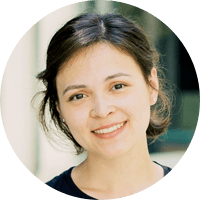 One of my favorite things about Jasmine Guillory is that she writes heroines I admire—passionate, responsible, diverse women whom I aspire to be—and she delivers yet again in The Proposal. Nikole Paterson is the perfect combination of accomplished and vulnerable, a star you'll love rooting for in this sweet, smart, home run of a read.
The setup is classic rom-com: After a very public, very unexpected, and very unwanted proposal on the Jumbotron at the Dodgers' game, Nik, freelance writer, is rescued from further public humiliation by Carlos Ibarra, gorgeous pediatrician. He is her rebound, and she is his no-strings-attached relationship. But what starts as a fling threatens to evolve into so much more as they navigate mutual attraction, steamy hookups, family drama, personal insecurities, and enchiladas (let's just say that I will never look at sour cream the same way again).
This is a lighthearted romance, full of humor and heat, but themes of empowerment and resilience give the book a dash of complexity as well. Be prepared to laugh, smile, and sigh with contentment. And then order from your favorite Mexican restaurant.
Member ratings (8,374)
Lagrange, OH

This book was so good!! I read the whole thing in a day, I couldn't put it down. I just love how Jasmine Guillory was able to establish Carlos and Niks personality's so well. They were both so witty!❤️

Grand Forks, ND

So many emotions reading this book! I couldn't even read it with anyone else in the room b/c I was either laughing out loud, crying actual tears, or shouting "Amen!" Such a fun read. Highly recommend!

Littleton, CO

Hilarious, light-hearted and perfect for a fast read! If you're a stressed out lady who just needs something funny and a break from the more "dramatic" books you usually read this is a great read!

TOLEDO, OR

This book is out of my normal genre but decided to give it a try. I loved it!! It was a nice easy, flowing story. The characters captured me from page one. I can't wait to read more from this author.

Saint Joseph, MO

I loved the diversity of the characters in this book. Most romances I've read have had the same boy meets girl plot. This romance was so different! I couldn't put it down!! I loved the characters.