Literary fiction
The Remains of the Day
Quick take
What can we ever gain in forever looking back and blaming ourselves if our lives have not turned out quite as we might have wished?
Good to know
Famous author

Unreliable narrator

Critically acclaimed

Now a movie
Synopsis
This is Kazuo Ishiguro's profoundly compelling portrait of Stevens, the perfect butler, and of his fading, insular world in post-World War II England. Stevens, at the end of three decades of service at Darlington Hall, spending a day on a country drive, embarks as well on a journey through the past in an effort to reassure himself that he has served humanity by serving the "great gentleman," Lord Darlington. But lurking in his memory are doubts about the true nature of Lord Darlington's "greatness," and much graver doubts about the nature of his own life.
Why I love it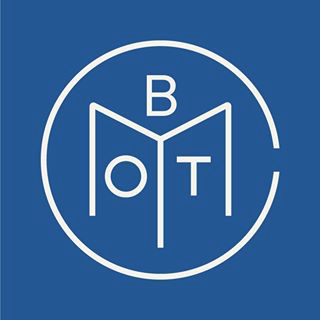 Book of the Month
A good, fulfilling and purposeful life—a life well lived. At the end of the day, isn't that all anyone wants? If you think an aging English butler would have little to teach you about how to live, you will be very surprised. Perhaps "teach" is not the right word, because we actually learn from his mistakes, subtly revealed as the facade of his perfectly ordered life is slowly pulled away. We see the opportunities he missed. Love lost. Time wasted. All in pursuit of "dignity," to be a loyal employee in service to a set of ideas and principles that, in the end, are not the right ones. And there are powerful lessons in the pain of regret we feel as our butler comes to realize—too late—that he's been misled. The Remains of the Day is, without doubt, one of those books you must read before you die. More importantly, it is a book you should read with your life still ahead of you.
Member ratings (1,856)
WASHINGTON, DC

A haunting and beautiful portrait of regret, solitude, and unyielding loyalty in post WWII England, impossibly narrated in the voice of an English butler. I'd recommend this selectively—not for all.

Champaign, IL

What's it about? Stevens is a perfect English butler whose way of life is disappearing after World War II. He has served Lord Darlington with great loyalty but now he must adjust to a new American e

Bethel Park, PA

I loved this book. It is rich in detail as it follows an English butler's journey across the country as he discovers the past isn't perfect and there is more to life than being a perfect employee.

Honolulu, HI

I'm going to have to reread this one, there are so many layers that get unpeeled. Really makes you think about what makes your life worth living - even if you look back and all you see are mistakes.

Land O Lakes, FL

This is probably Ishiguro's best known work. Somehow, I hadn't read it, and it lived up to the hype. Reads like a memoir, and delivers the kind of emotional wallop that is his signature. Stunning!