Memoir
The Sound of Gravel
Debut
We love supporting debut authors. Congrats, Ruth Wariner, on your first book!
Quick take
The kind of story that hits you across the face without you even being aware you've been punched.
Why I love it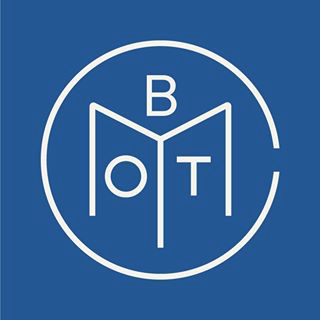 Book of the Month
Growing up in her father's doomsday, polygamist colony in Mexico, Ruth Wariner's childhood feels as foreign to most of us as if she were from Mars. Her mother was her father's fifth wife, and she had countless siblings, both full and halfs. After her father is murdered by his brother in a battle for control of the colony, Ruth's mother marries Lane, a man who already has multiple wives and more children than he can come close to supporting.
The conditions that Ruthie and her siblings endure because of Lane's neglect and disdain for children that "aren't his" are barely livable, with holes in the roof, exposed wires, rarely functioning plumbing and animals making themselves at home in the walls. Completely at the mercy of her stepfather, Ruthie's family has few resources beyond the food stamps that they're illegally collecting. Until Lane goes one step too far and Ruthie's mother decides she's had enough.
Told in sparse language and matter-of-fact prose, Ruth Wariner's memoir is the kind of story that hits you across the face without you even being aware you've been punched until it's over. The author's memories of this time – the nine years that make up the book, from ages 6 to 15 – are conveyed almost without emotion, except for the undeniable affection she feels for her siblings. You'll believe there isn't possibly any more that this ever-expanding family (yes, there are more and more siblings) can go through, until there is more and they have to go to battle once again.
While the initial appeal of this memoir might be the can't-look-away, is-this-even-real rubbernecker allure, what keeps the pages turning are these kids, some damaged, all vulnerable, and the hope that against all odds they get out alive. At its center, The Sound of Gravel is an unforgettable and heartbreaking portrait of a family in their most desperate moments.
Member ratings (295)
Oak Lawn, IL

Loved the courage & strength author put into this book. So jaw dropping to realize this is an actual life story and sad to read what these children faced because of the lifestyle their parents choose.

Anchorage , AK

This read like an action novel right from the beginning - except this is someone's real life. They suffered and overcame and SURVIVED. I work at a bookstore and *this* is the book I recommend the most

Oak Park , IL

Your heart will break a million times over in this riveting memoir about growing up in a polygamist fundamentalist group. That this woman was able to write this memoir is astounding. One of the best.

Marietta, GA

I love Jesus, and as a Christian, it was sad for me to read about this woman raised in a polygamist Mormon cult. What a survivor. She is a strong woman who saved her family against all odds.

Long Beach, CA

Wow. A heavy read, but very good and such insight into a completely 'foreign' world. I cant imagine living in this reality. The incident with her mother and brother at the fence...so sad:(