Literary fiction
Unsheltered
Quick take
A sweeping tale of two families coping with turbulent times, from the author of The Poisonwood Bible.
Good to know
400+ pages

Slow build

Family drama

Literary
Synopsis
How could two hardworking people do everything right in life, a woman asks, and end up destitute? Willa Knox and her husband followed all the rules as responsible parents and professionals, and have nothing to show for it but debts and an inherited brick house that is falling apart. The magazine where Willa worked has folded; the college where her husband had tenure has closed. Their dubious shelter is also the only option for a disabled father-in-law and an exasperating, free-spirited daughter. When the family's one success story, an Ivy-educated son, is uprooted by tragedy he seems likely to join them, with dark complications of his own.
In another time, a troubled husband and public servant asks, How can a man tell the truth, and be reviled for it? A science teacher with a passion for honest investigation, Thatcher Greenwood finds himself under siege: his employer forbids him to speak of the exciting work just published by Charles Darwin. His young bride and social-climbing mother-in-law bristle at the risk of scandal, and dismiss his worries that their elegant house is unsound. In a village ostensibly founded as a benevolent Utopia, Thatcher wants only to honor his duties, but his friendships with a woman scientist and a renegade newspaper editor threaten to draw him into a vendetta with the town's powerful men.
Unsheltered is the compulsively readable story of two families, in two centuries, who live at the corner of Sixth and Plum in Vineland, New Jersey, navigating what seems to be the end of the world as they know it. With history as their tantalizing canvas, these characters paint a startlingly relevant portrait of life in precarious times when the foundations of the past have failed to prepare us for the future.
Free sample
Get an early look from the first pages of Barbara Kingsolver's Unsheltered.
Unsheltered
I
Falling House
The simplest thing would be to tear it down," the man said. "The house is a shambles."
She took this news as a blood-rush to the ears: a roar of peasant ancestors with rocks in their fists, facing the evictor. But this man was a contractor. Willa had called him here and she could send him away. She waited out her panic while he stood looking at her shambles, appearing to nurse some satisfaction from his diagnosis. She picked out words.
"It's not a living thing. You don't just pronounce it dead. Anything that goes wrong with a structure can be replaced with another structure. Am I right?"
"Correct. What I am saying is that the structure needing to be replaced is all of it. I'm sorry. Your foundation is nonexistent."
Again the roar on her eardrums. She stared at the man's black coveralls, netted with cobwebs he'd collected in the crawl space. Petrofaccio was his name. Pete.
"How could a house this old have a nonexistent foundation?"
"Not the entire house. You see where they put on this addition? Those walls have nothing substantial to rest on. And the addition entails your kitchen, your bathrooms, everything you basically need in a functional house."
Includes, she thought. Entails is the wrong word.
One of the neighbor kids slid out his back door. His glance hit Willa and bounced off quickly as he cut through the maze of cars in his yard and headed out to the alley. He and his brother worked on the vehicles mostly at night, sliding tools back and forth under portable utility lights. Their quiet banter and intermittent Spanish expletives of frustration or success drifted through Willa's bedroom windows as the night music of a new town. She had no hard feelings toward the vehicle boneyard, or these handsome boys and their friends, who all wore athletic shorts and plastic bath shoes as if life began in a locker room.
Why I love it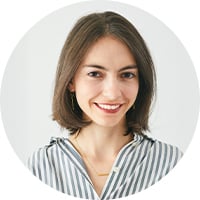 Brianna Goodman
BOTM Editorial Team
My first apartment was a shared ground floor studio that was loud, ant-infested, and basically a glorified dorm room. But get this: Bob Dylan used to live there—or so our broker told us—and what's personal space compared to proximity to a legend? So when Willa Knox, the protagonist of Unsheltered, is determined to prove that a remarkable historical figure once inhabited her otherwise invaluable home, I got it; there's something special about learning who walked your floors.
And Willa could use a little something special, because things have not gone according to plan. Her income is shabby, her full-grown children are back in the crumbling nest, and she's left caring for a Scrooge-like father-in-law who's also her ideological nemesis. In a parallel narrative that takes place 200 years prior—and in the same home—Thatcher Greenwood, a science teacher coping with equally tumultuous times, finds himself on trial in his community for teaching the theories of Darwin.
As I savored this sensory, slow burn of a book, I found myself rooting for Willa and Thatcher, two flawed but well-meaning people fighting for dignity amidst personal upheaval. Their twin stories (told in alternating chapters) underscore how ideologies divide communities—but they also show how empathy can forge unlikely connections between people who, though different, all want what's best for the people they love. It's no secret that Kingsolver is a master of her craft, and Unsheltered once again proves she's got the whole package.
Member ratings (3,296)
Haddonfield, NJ

I loved this book as I often do with Kingsolver's books. This one was particularly interesting to me because I'd worked in the formerly grand but now economically depressed town where it was set.

TARPON SPRINGS, FL

Kingsolver is one of the best for interesting characters with a compelling point of view that really makes you think. I loved the dual timelines and was excited to read this and it didn't disappoint!

Chico, CA

Barbara Kingsolver is my all-time favorite author. This book didn't disappoint. After reading, I looked up Mary Treat and wondered if Kingsolver's own research process was also woven into the story.

Champaign, IL

I put this off for a few months because I was intimidated by the length and the mixed reviews. But it was wonderful! I cared so much about what happened to the characters that I couldn't put it down.

Chattanooga, TN

The two timelines were carefully crafted—but without artifice. The contemporary family's struggles seemed real. Despite reading some negative reviews, I liked the characters and enjoyed the story.