Quick take
When you play the game of nations, you win or you die.
Synopsis
Jared Diamond transformed our understanding of what makes civilizations rise and fall. Now, he reveals how successful nations recover from crises while adopting selective changes—a coping mechanism more commonly associated with individuals recovering from personal crises.
Diamond compares how six countries have survived recent upheavals—ranging from the forced opening of Japan by U.S. Commodore Perry's fleet, to the Soviet Union's attack on Finland, to a murderous coup or countercoup in Chile and Indonesia, to the transformations of Germany and Austria after World War Two. Because Diamond has lived and spoken the language in five of these six countries, he can present gut-wrenching histories experienced firsthand. These nations coped, to varying degrees, through mechanisms such as acknowledgment of responsibility, painfully honest self-appraisal, and learning from models of other nations. Looking to the future, Diamond examines whether the United States, Japan, and the whole world are successfully coping with the grave crises they currently face. Can we learn from lessons of the past?
Adding a psychological dimension to the in-depth history, geography, biology, and anthropology that mark all of Diamond's books, Upheaval reveals factors influencing how both whole nations and individual people can respond to big challenges.
Free sample
Get an early look from the first pages of Upheaval.
Upheaval
Prologue
Legacies of Cocoanut Grove
At one or more times during our lives, most of us undergo a personal upheaval or crisis, which may or may not get resolved successfully through our making personal changes. Similarly, nations undergo national crises, which also may or may not get resolved successfully through national changes. There is a large body of research and anecdotal information, built up by therapists, about the resolution of personal crises. Could the resulting conclusions help us understand the resolution of national crises?
To illustrate personal and national crises, I'll begin this book with two stories from my own life. It's said that a child's earliest datable firm memories are laid down from around the age of four years, although children also retain indistinct memories of earlier events. That generalization does apply to me, because the earliest memory that I can date is of Boston's Cocoanut Grove fire, which happened just after my fifth birthday. Although (fortunately) I was not at the fire myself, I experienced it second-hand through the frightening accounts of my physician father.
On November 28, 1942, a fire broke out and spread rapidly through an overcrowded Boston nightclub called Cocoanut Grove (the owner's spelling), whose sole exit became blocked. A total of 492 people died, and hundreds of others were injured, by suffocation, smoke inhalation, or being trampled or burned (Plate 0.1). Boston physicians and hospitals were overwhelmed—not just by the wounded and dying victims of the fire itself, but also by the fire's psychological victims: relatives, distraught that their husbands or wives or children or siblings had died in a horrible way; and the fire's survivors, traumatized by guilt, because they had survived while hundreds of other guests had died. Until 10:15 P.M., their lives had been normal, and focused on celebrating the Thanksgiving holiday weekend, a football game, and wartime leaves of soldiers. By 11:00 P.M., most of the victims were already dead, and the lives of their relatives and of the survivors were in crisis.
Why I love it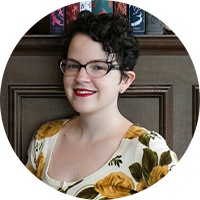 Megan Bell
Co-owner, Underground Books and Hills & Hamlets Bookshop
A touchy-feely 20-something who loves to cry while reading, I may not be what you'd think of as the target audience for a book by the author of Guns, Germs, and Steel. But the joke's on you, because I've had a ton of therapy, and Jared Diamond's new book is all about understanding national crises through the lens of personal ones.
In Upheaval, Diamond draws on twelve factors that, according to crisis therapy, predict success in personal trauma. Through his historical studies of Finland, Meiji Japan, Chile, Indonesia, Germany, and Australia—and his examination of current crises facing Japan, the United States, and the world—Diamond reveals how these same factors (including things like honest self-appraisal) can help predict the resiliency of nations, too. Like a crisis counselor, Upheaval takes the mess and confusion of trauma and provides scope, structure, and strategies to succeed.
We live in a world that is increasingly cause for alarm. But this fascinating and informative read gave me a new and empowered perspective on the crises facing our country and world today. Upheaval provides a roadmap for handling the crises that likely await us all, personally or nationally, in the future.