Contemporary fiction
We Are the Light
Quick take
In this moving tale of hope and redemption, an unlikely film production brings together a small town racked with grief.
Good to know
Emotional

Inspirational

Quirky

Underdog
Synopsis
Life is full of guardian angels.
Lucas Goodgame lives in Majestic, Pennsylvania, a quaint suburb that has been torn apart by a recent tragedy. Everyone in Majestic sees Lucas as a hero—everyone, that is, except Lucas himself. Insisting that his deceased wife, Darcy, visits him every night in the form of an angel, Lucas spends his time writing letters to his former Jungian analyst, Karl. It is only when Eli, an eighteen-year-old young man whom the community has ostracized, begins camping out in Lucas's backyard that an unlikely alliance takes shape and the two embark on a journey to heal their neighbors and, most important, themselves.
We Are the Light is an unforgettable novel about the quicksand of grief and the daily miracle of love. The humorous, soul-baring story of Lucas Goodgame offers an antidote to toxic masculinity and celebrates the healing power of art. In this tale that will stay with you long after the final page is turned, Quick reminds us that guardian angels are all around us—sometimes in the forms we least expect.
Content warning
This book contains scenes depicting gun violence and mentions of suicide.
Free sample
Get an early look from the first pages of We Are the Light.
We Are the Light
1.
Dear Karl,
First, I want to apologize for coming to your consulting room even after receiving the letter saying you were no longer practicing and, therefore, could no longer be my—or anyone else's—analyst.
I realize that your consulting room is connected to your home and since you've stopped practicing it's probably become part of your house now, making it off-limits to me. I was on autopilot. Every Friday night at seven p.m. for almost fourteen months. That's a hard habit to break. And psyche kept saying, "Go. Karl needs you," which was initially confusing because I'm the analysand and you are the analyst, so I'm supposed to need you and not the other way around. But you always told me to listen to psyche and that the goal of analysis was to individuate and know the Self well enough to align with it. Well, my psyche really wants a relationship with you. It keeps saying you need my help. Also, Darcy told me to keep going to analysis. And I just generally wanted to go, as well. I've really missed our weekly "analytic container," our two hours. Friday nights.
It was hard to manage everything without our sessions, especially at first. Many people offered to find me a new you, but I kept telling everyone I'd wait for Karl. I have to admit, I didn't initially think I'd be waiting so long. Please don't feel bad. The last thing I want to do is guilt-trip you, especially given all we've been through, collectively and individually. I just want you to understand. And you always say that I should tell you everything and never hold back.
I, too, haven't been able to return to work since the tragedy. I tried a few times, but never made it out of my car. I just sat there in the faculty parking lot watching the students streaming into the building. Some would look over at me with concerned expressions and I couldn't tell whether I wanted them to help me or if I wanted to be invisible. It was the strangest sensation. Do you ever feel that way? I'd grip the steering wheel so hard my knuckles would turn white.
Why I love it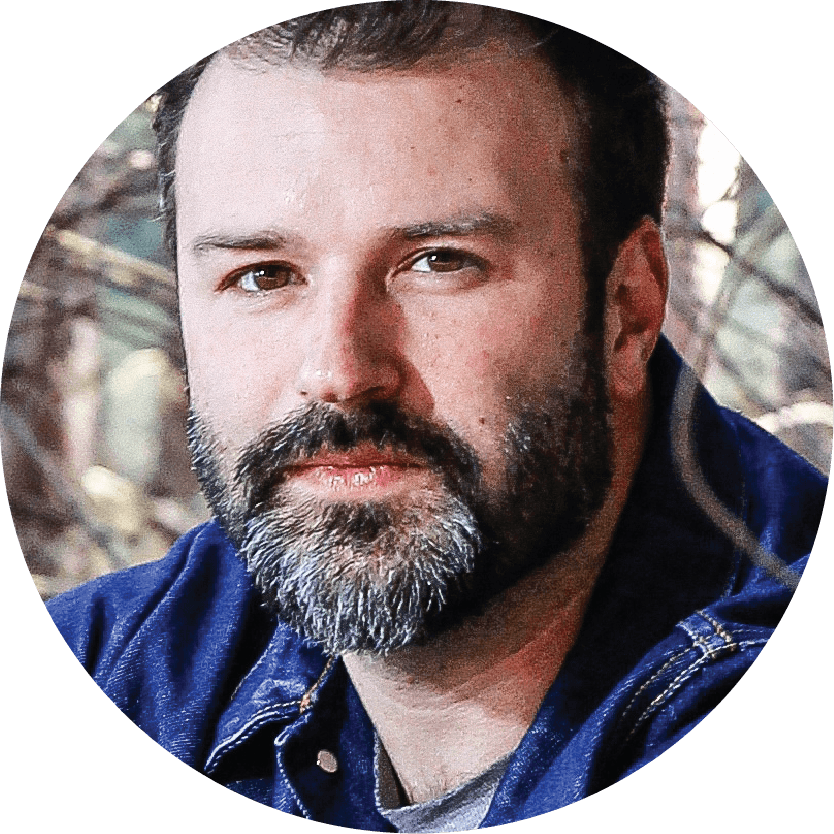 Nickolas Butler
Author, Little Faith
There aren't many novels like Matthew Quick's We Are the Light being published right now; the best art is not trendy, but rather trendsetting and original. This remarkable novel explores themes of community, forgiveness, kindness, and yes, the dark violence that seems to be inherent in the American Experience. But it eschews politics in favor of humanity, ignores easy answers in favor of hard-won redemption. At the center of the book is a very traumatized man named Lucas Goodgame. Lucas has been exposed to something horrific and lost his beloved wife and his moorings; however, he is desperately trying to find sure footing again. Surrounding Lucas is a cast of characters as diverse and beautiful as America itself, who slowly but surely find ways to help each other grieve and heal as a community.
We live in a sharply divided country where we often pit American against American, stoking fears and animosities. This isn't editorial. I could turn on my television now and every other commercial would be a political attack ad. Or I could drive down the rural roads near my house and tell you the political affiliation of many households with just a glance. I worry about the sustainability of this current climate. I worry that it is easier to keep ratcheting the temperature up, rather than mutually agreeing to lift the teapot off the flame.
But this is what makes We Are the Light such a balm, the kind of novel that feels like a warm hand on your shoulder. This is the novel so many of us have been searching for in these troubled times. I promise you it will affect you like no other book you've read in a long time.
Member ratings (10,207)
Phoenix, AZ

At first I didn't love the format of it being a letter to same guy each chapter with no responses… but I really wound up loving this book, all the characters, the pain, the growth, & the healing❤️‍????

Tulsa, OK

One of the best books I've read in a while. Coping with tragedy, surviving, what it means to live in it, & how extremely varied "healing" can be to each person. The chapters & reveals…5⭐️ from me.

South Hero, VT

The topic of this book (a mass shooting) is very relevant. The shooting, however, is very much in the background. It is the story of the survivors and their grief. Told with grace, wit and depth. ❤️❤️

Hurst, TX

Originally I wasn't a fan of this book. BUT the way the author weaves everything together and truly shows the different sides to mental health, trauma, and mass shootings…well, he won me over. 5/5 ⭐️

Stafford, CT

This book had me in tears. It was so well written I had so many connecting moments while reading the words so beautifully written thank you for writing this book it was beautiful and heart warming. ❤️