Romance
You, Again
Debut
We love supporting debut authors. Congrats, Kate Goldbeck, on your first book!
Quick take
Let your faith in love be renewed by a commitment-phobe and hopeless romantic who go from enemies to friends to lovers.
Good to know
400+ pages

Multiple viewpoints

LGBTQ+ themes

Salacious
Synopsis
When Ari and Josh first meet, the wrong kind of sparks fly. They hate each other. Instantly.
A free-spirited, struggling comedian who likes to keep things casual, Ari sublets, takes gigs, and she never sleeps over after hooking up. Born-and-bred Manhattanite Josh has ambitious plans: Take the culinary world by storm, find The One, and make her breakfast in his spotless kitchen. They have absolutely nothing in common . . . except that they happen to be sleeping with the same woman.
Ari and Josh never expect their paths to cross again. But years later, as they're both reeling from ego-bruising breakups, a chance encounter leads to a surprising connection: friendship. Turns out, spending time with your former nemesis is fun when you're too sad to hate each other—and too sad for hate sex.
As friends-without-benefits, they find comfort in late-night Netflix binges, swiping through each other's online dating profiles, and bickering across boroughs. It's better than romance. Until one night, the unspoken boundaries of their platonic relationship begin to blur . . .
Free sample
Get an early look from the first pages of You, Again.
You, Again
1
"Excuse me, sir?" Ari stands her ground, feet shoulder-width apart, on the sidewalk in front of the Brooklyn Museum. "I know that someone who waited ten minutes for a six-dollar cold brew has the time to stop and talk to me about protecting the second-largest bobcat habitat in New Jersey."
Always best to start with a provocation. None of that "do you have a moment?" crap. No pedestrian in this city has "a moment" for a canvasser.
The tall man in sunglasses, expensive jeans, and a dark sweater—slightly hunched from the weight of a large backpack—slows down, not quite to a full stop. He glances at her neon vest and binder, realizing his mistake a half-second too late.
"I'm on a fucking call!" he snaps, angling his body to route around her.
It's fine. Ari is used to people faking calls to avoid engaging with her. She takes a step to the right, blocking his path again. She needs one more donation to make quota, so Tall Sweater Nightmare Man can give her twenty seconds to make the case for the bobcats.
"Can I have a sip?" She reaches toward his cold brew cup with a minimalist Blue Bottle logo. "I've had a super long day out here." This trick—passed down from Gabe, her coworker-with-benefits—works about twenty percent of the time, which is a phenomenal success rate in the business of pestering strangers for (no) fun and (little) profit.
"Un-fucking-believable!" He lifts the cup out of her reach and jaywalks across Eastern Parkway, turning his head to look back at her and scowl.
Or maybe to ensure she's not following him.
Why I love it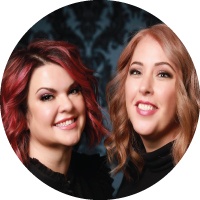 Kate Goldbeck's You, Again starts out with a classic rom-com bang: our two leads meet on an epically bad foot but then can't seem to stay out of each other's way. As their lives continue to intersect, annoyance turns to loathing turns to friendship turns to romance in this delicious slow burn, sex positive love story.
But as much as we appreciate and find comfort in tropes, this is where we leave classic rom-com conventions behind. While You, Again offers up all the laughs and butterflies we've come to expect from the genre, rarely does a debut novel also give characters with such depth. People in real life can be messy and flawed, and sometimes we love them because of those things, not despite them. To capture those layers on the page and let the reader see through to what's underneath takes real mastery. Ari and Josh are their own worst enemy at times and each a little broken, but as years pass, we watch them grow and reconnect and build a genuine friendship that evolves into much more.
Under Goldbeck's careful hand we see two people realizing that sometimes the right person comes at the wrong time, and that the stumbles that make life hard are necessary and make the ending that much sweeter. Funny, timely, full of banter and steam with the right amount of heart-clenching angst to keep you reading long into the night.
Member ratings (10,352)
Winston Salem, NC

This is the first BOTM I've finished within days of receiving! You, Again, srsly did not disappoint. I typically dislike guys in romance novels bc they're obnoxiously hypermasculine but not Josh 😍🥹

Tampa, FL

When 2 unlikely people fall in love and you're waiting for both of them to realize… at different times! I loved this book and couldn't put it down. It has all of the feels and such a journey of growth

Brighton , MA

I don't read romance. But something about the blurb made me pick this up and I loved every salacious second of it. The banter is top tier, the character arcs are beautiful and the NYC setting is 👌🏻

Wasilla, AK

⭐️⭐️⭐️⭐️⭐️🌶️🌶️.5 So freaking cute, I couldn't put it down! Ari & Josh work so well together in every time of their run-ins, showing the true struggles of any relationship.

Gainesville, GA

So cute! Liked how the story was chopped up into different years, felt very "Before Midnight" trilogy. The ending was obvious but also kinda out there. Not my favorite ending for the realistic story.