Mystery
And Then There Were None
Synopsis
Considered the best mystery novel ever written by many readers, And Then There Were None is the story of ten strangers, each lured to Indian Island by a mysterious host. Once his guests have arrived, the host accuses each person of murder. Unable to leave the island, the guests begin to share their darkest secrets—until they begin to die.
Why I love it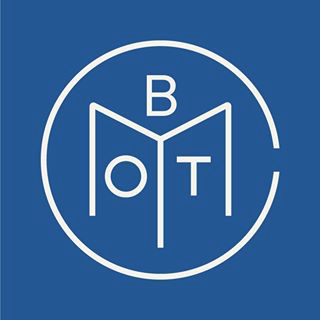 Book of the Month
Ten strangers find themselves being invited to a remote island off the British Coast for a weekend retreat. Unbeknownst to them, they have all been invited there by an absentee host who goes by the name 'œMr. Owen.' After a lovely dinner, the guests are forced to listen to a recording accusing each and every single one of them of murder. And thus begins one of the great murder mysteries of all time'¦ a tale of ten guests, who like the famous poem 'œTen Little Indians,' find themselves disappearing one by one in the middle of nowhere.
In preparing for my role in Murder on the Orient Express the new Kenneth Branagh film out November 10th, I decided to dust off my Christie collection and revisit some of her greats. The one that left the greatest impression on me was And Then There Were None. I'm not going to lie. Christie has never been an obsession for me. I grew up consuming Tolkien, Rowling and King. The name Agatha Christie equated stuffy old books from the past that were useful for school curriculum or middle aged book clubs. I would have been embarrassed to tell my friends who were ripping through the pages of George R.R. Martin's masterworks, that I was spending my summer reading Miss Marple stories. Consequently, while I read one or two of her books early on in school, I had reduced the experience to an assignment and nothing more. Now, two decades later, I have discovered a treasure trove that has awakened a passion for the murder mystery genre I never knew I had.
The joy of an Agatha Christie novel is that, in many, you are the detective. While Poirot or Marple often guide us through the clues, it is our own hungry desire to solve the case that leads us down a path of discovery and investigative deduction. We are armed only with what Christie gives us and oftentimes the clues are maddeningly obtuse and misleading. But nevertheless, we are slaves to her game. We, the reader, can't but help get ahead of ourselves and the facts, until we find ourselves fooled and one-upped by a master who has outmaneuvered and out gamed us every step of the way. Perhaps, due to the lack of an investigative lead at the center of the story, And Then There Were None, truly leaves the reader feeling an enormous anxiety and tense desire to find out what the hell is going on before no person is left on the island.
At the top of the story, Christie sets up the characters and the environment so illustratively and descriptively that we can't help but feel a sense of sadness and madness as we futilely watch them get picked off one by one. In many ways, she makes us sympathize with them despite their sordid pasts, which makes the experience all the more dreadful and terrifying. As the walls close in on them, so too do they close in on us. Whether death by whisky or a bullet to the head, every murder is done in shadows and darkness, crippling us as passive readers knowing full well that more tragedy is just on the horizon. Christie not only traps her characters in this house of horrors, but she traps us as well. We know from the title where all this is headed and there is nothing we can do to stop it except turn every page faster and faster until we know the secret'¦ until we know what it is that has led these ten little Indians to face their judgment once and for all.
In many ways, I feel ashamed that I am only now discovering the depth, beauty and sheer entertainment value of the great Agatha Christie. There is a reason she is in the company of The Bible and William Shakespeare as the most sold author of all time. Her books are timeless even as they are steeped in a period that remains just out of reach. Whether we are trapped on a train with a murderer on the loose or abandoned on an Island with a phantom out of vengeance, each one of her stories has an urgency to it that leads us down a path of exploration and discovery that is every bit as shocking as it is entertaining. And while I do regret that I am only now discovering many of her works for the first time, I am also beyond grateful. I now have countless more surprises, thrills and secrets awaiting me until I too can finish every one of her extraordinary stories and say aloud'¦ and then there were none.
—Josh Gad
Member ratings (2,219)
Cincinnati, OH

To this day, Agatha Christie never ceases to amaze me with her skill to trick the reader into "who done it" and keep you hooked for more of her incredible mysteries. The ending had me stunned.

Highlands, NC

A classic that I really loved! Great characters, story and ending! I tried to solve the mystery while reading, took notes, pondered theories, etc. but was still surprised. Christie doesn't disappoint.

Lincoln, NE

Mystery perfection. Agatha Christie prides herself on the "closed-room" cases in which the murderer is restricted to a small number of people, and for that reason, I have found a new love in books.

Indianapolis, IN

What a masterpiece. This book gave me chills that I haven't experienced from modern day suspense novels. Any lover of thrillers should stop, and go back to the roots of this genre and read this book!

Port Lavaca, TX

Basically it was like reading a book about the game of clue! I understand now why they say that this pretty much is the best mystery novel that was ever written. Fantastic! The murderers get murdered!